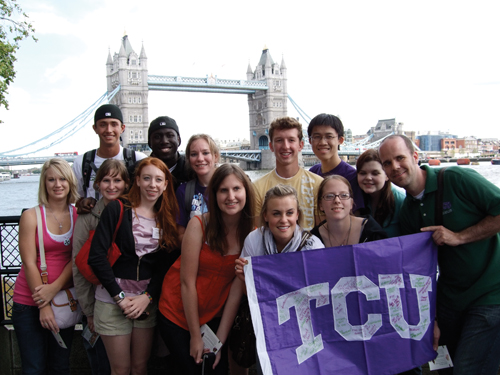 Staff writer Kathryn Hopper visits Frog Camp Eco
Frog Camp London
TCU's first-year program goes across the pond for the first time.

By Trevor Wang '12
Frog Camp London? Yes, your eyes are not deceiving you. It actually exists. This summer 30 incoming freshmen, six upperclassmen facilitators and several TCU faculty and staffers traveled across the Atlantic to London for a Frog Camp with a British twist.
Our ranks included accomplished student facilitators like "Miss TCU" Lindsay Taylor Morgan and executive Frog Camp Director Stephen O'Neal; Student Development Services staffers Carrie Zimmerman and John-Mark Day; plus Professors Peggy Watson, Ron Pitcock, Phil Hartman and Chancellor Victor Boschini.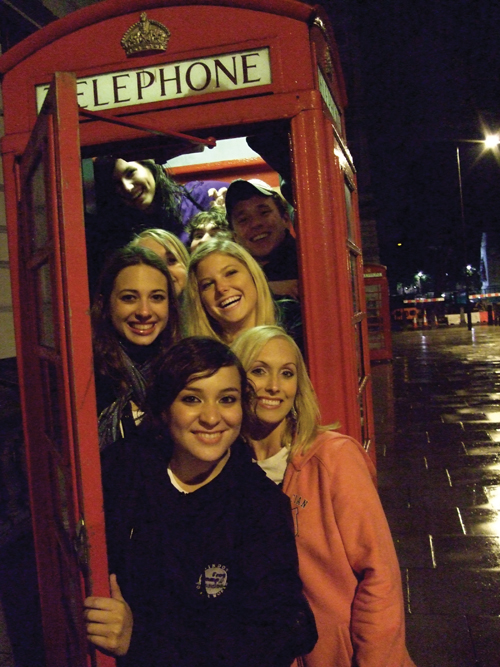 By no means did Frog Camp London have a slow start. The day before the flight, we registered, had several small group sessions and dined at the Chancellor's house. The atmosphere was pleasant and everyone was congenial. Everyone seemed to bond quickly due to the relatively small number of campers.
After a night in the new Amon G. Carter Hall, the entire group traveled to the airport and departed on a nine-hour flight. In addition to preparing us for our new lives at TCU, Frog Camp London gave many of us (including some who had never flown on an airplane) an entirely different cultural experience. We would become immersed in driving on the left, British accents, sporadic rain, awkward spellings and queues.
Every day consisted of visits to sites and attractions that are exclusive to London. Some great highlights included the viewing of the musical "Wicked" at the Apollo Victoria Theatre, a visit to Westminster Abbey, and a 360-degree view of London from the top of St. Paul's Cathedral. One of the most remarkable experiences was simultaneously standing in the Western and Eastern hemispheres across the Prime Meridian in Greenwich.
However, sightseeing was only half of the story. The greater half was being able to connect with others, professors and freshmen alike, before the upcoming TCU school year. This was done through many small group sessions that were interspersed throughout the trip.
These meetings were designed to alleviate some fears about the transition to college and to emphasize the importance of looking past first impressions. The three small groups were appropriately named after the three English dynasties: Stuart, Windsor and Tudor.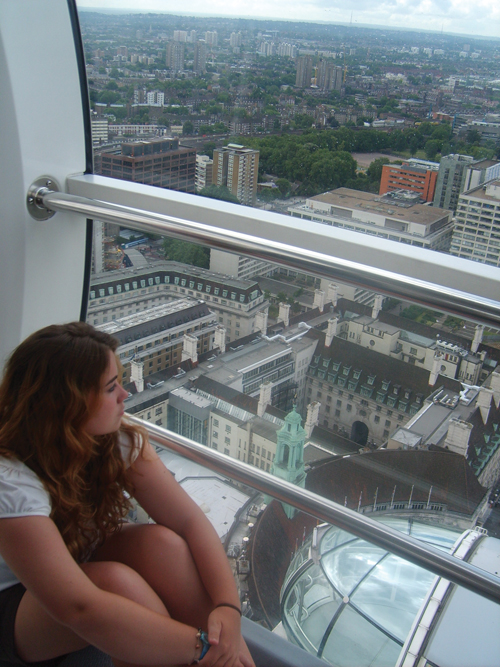 We played an activity in small groups called "Headbands," where we placed a label on each camper's forehead and then treated each other with the stereotype ?on their forehead. This showed the difficulty in communicating with pre-determined prejudices against others.
Another time we shared statistics from across the nation and specifically at TCU. Some examples were the likelihood of students having a 4.0 grade point average, having a loved one pass away, or transferring out of TCU. Although some were frightening, they were great reminders to always be vigilant of our choices and to know that we can make a difference in others' lives at TCU.
Frog Camp London definitely proved to be an experience of a lifetime for me personally and for the other freshman who attended. At the closing ceremony, it seemed as though everyone's nervousness about college had been replaced with excitement.
One camper shared that before this trip she was unsure whether TCU was the right choice but was now absolutely certain it was the correct fit. Others appreciated the interaction with professors and upperclassmen which diminished fears of intimidation in classes.
Overall, Frog Camp London was a fulfillment of the TCU mission statement. Looking back at my experience, I can say with confidence that I definitely learned what it means to be an ethical leader and responsible citizen at TCU and beyond. Furthermore, the London experience provided the international perspective that is becoming even more crucial in today's increasingly global community.
Trevor Wang is an Honors business major from Arlington.


Comment at tcumagazine@tcu.edu.