Inside the
Dutch Meyer Athletic Complex
& Abe Martin Academic Enhancement Center
With 40,000 square feet of team meeting space, tutor rooms, a computer lab and players' lounge – not to mention a new club level and suites for fans - the new Dutch Meyer Athletic Complex and Abe Martin Academic Enhancement Center is first-class in every regard, so says head football coach Gary Patterson. Here's a look around the place.

The players' lounge is comfortable and technology-rich. In-wall lighting, flat-screen televisions, game consoles and comfy sofas make it the perfect place for the teamto relax. Coach Gary Patterson hopes his team will use it in between classes and as a safe place to have fun and bond with one another.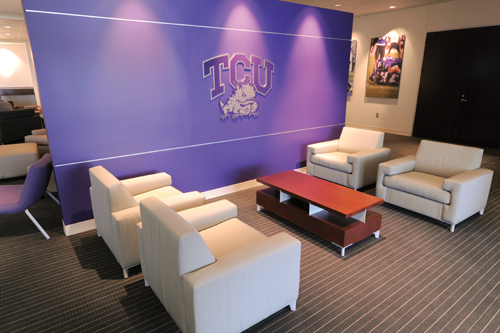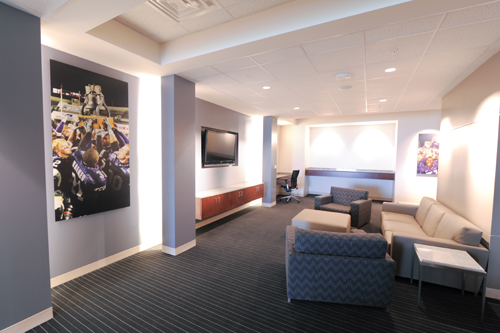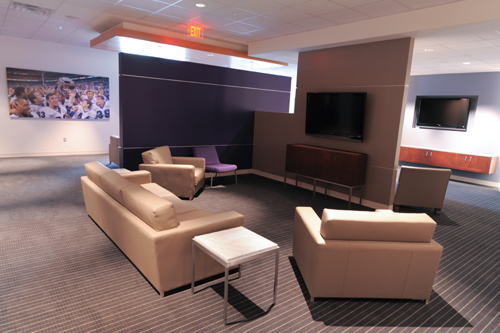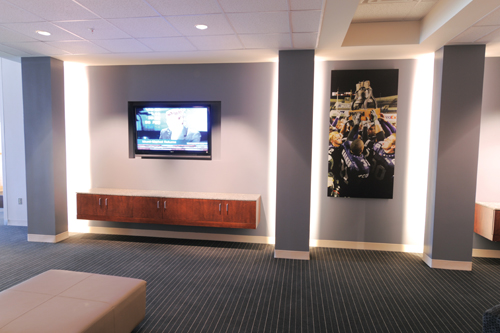 The team meeting room seats 191 and features accoustic-enhancing fabric walls and a state-of-the-art projection system for watching film.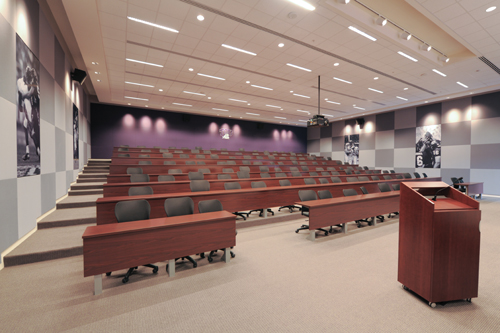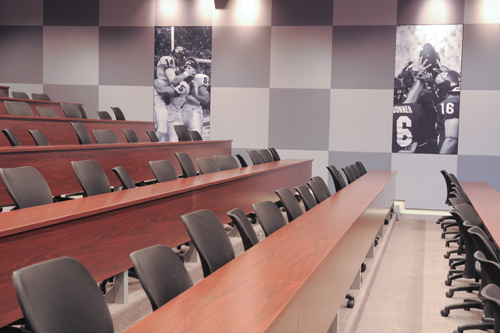 The club level for fans with tickets for club seating or suites offers food service, flat-screen televisions and plenty of seating.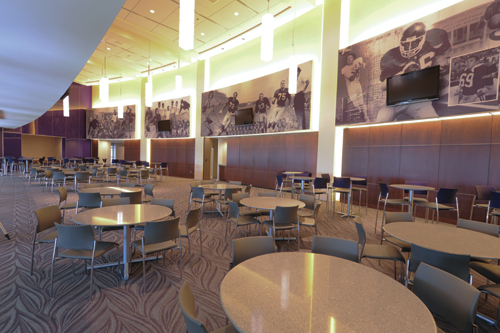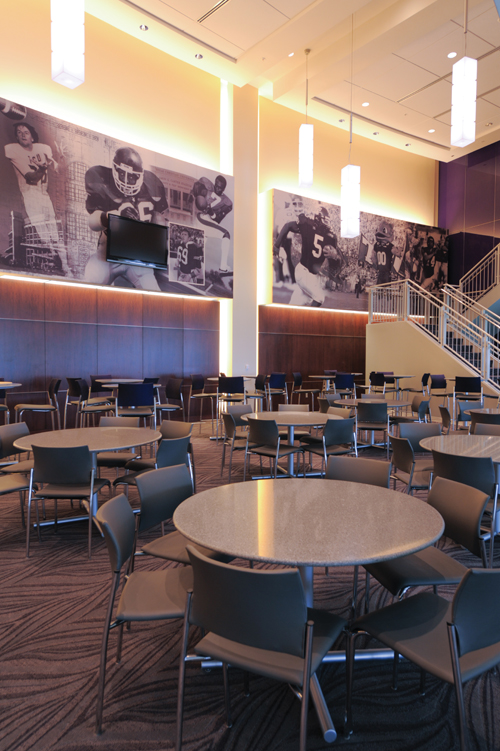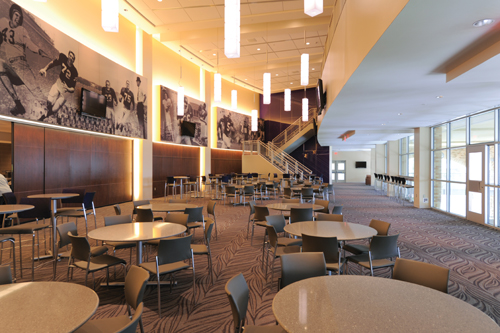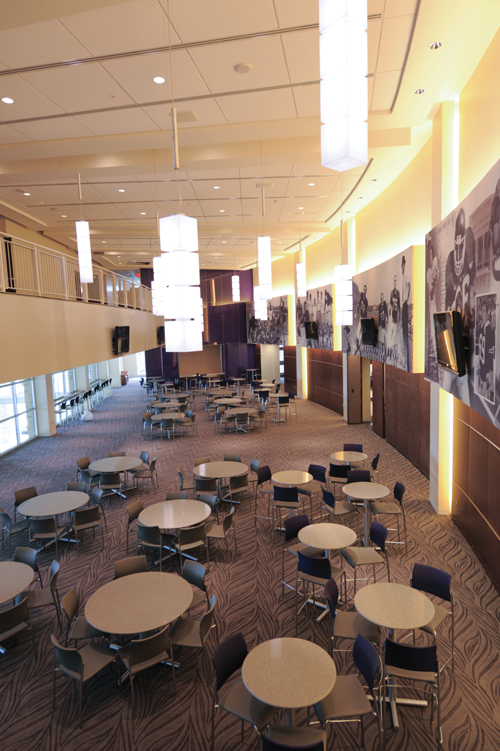 Seating along up to the glass inside the club level still allows for views of the Frogs.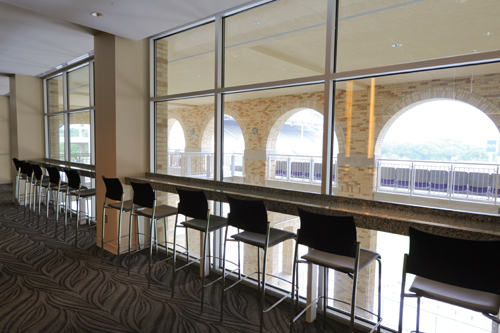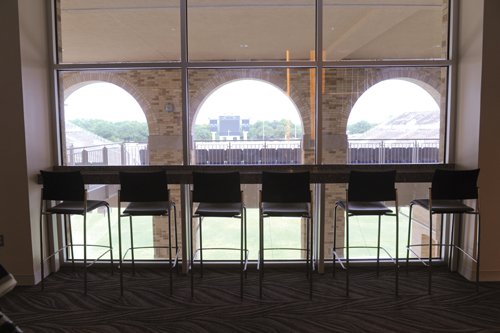 Skybridges connect the club level to club seating.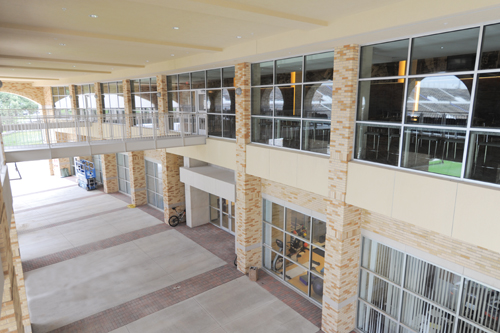 The facility boasts six suites, the cost of which equates to one full scholarship. They come equipped with mini-bar, posh seating and flat-screen television. Or occupants can go out to a row of club seats just outside the window.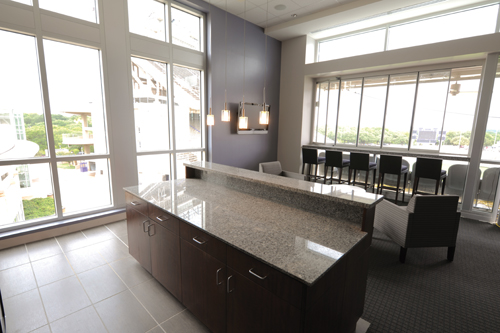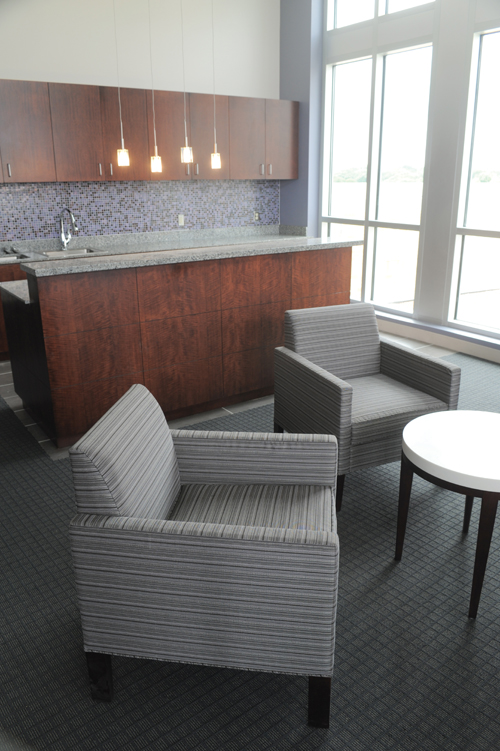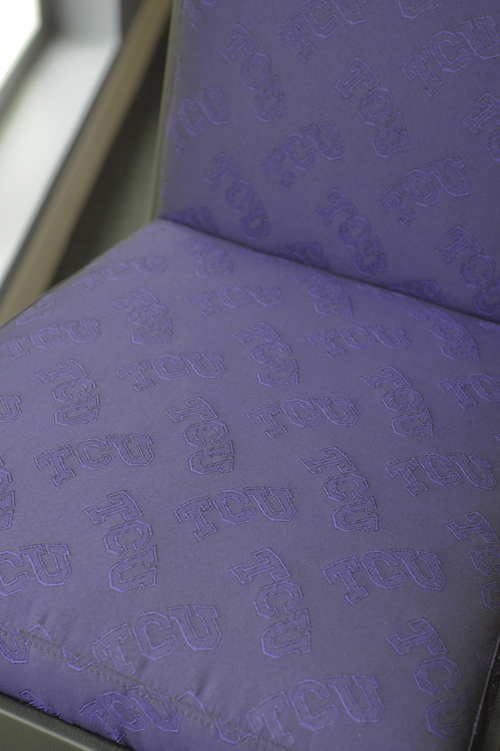 There are 250 club seats that offer unique views of Amon-Carter Stadium.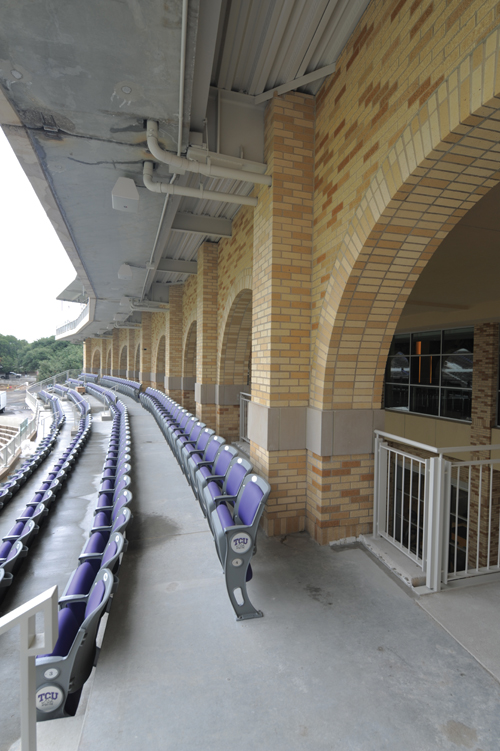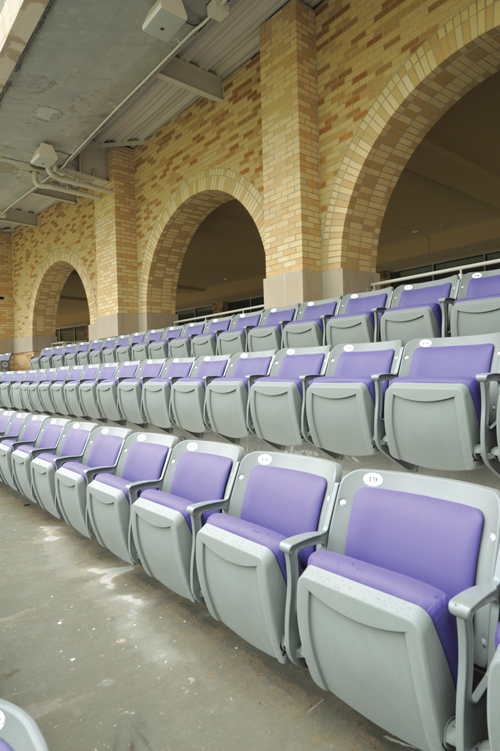 Comment at tcumagazine@tcu.edu