The heiress and the historian
When two tenacious women meet, it makes for one great book.
By Linda Swift

Myra Clark Gaines sat quietly, one of only two women in a row of solemn stone faces on the second floor of The Cabildo. The old building, once the seat of New Orleans government under Spanish rule, had been converted into a museum housing relics of the city's long and colorful history.
A small card at the base of the marble bust identified Myra as a plaintiff in more than 300 lawsuits during the 19th century. There was no mention of the nationwide celebrity she enjoyed for more than five decades, when her story appeared in newspapers from New York to California. No mention of her scandalous beginnings, her friendship with presidents and Supreme Court justices or the legal saga that engaged such luminaries as Daniel Webster and Francis Scott Key. The "notorious woman" had faded into obscurity.
But Myra Clark Gaines was nothing if not patient. Now, more than 100 years after her death, her story again makes fascinating reading, this time in a book by Elizabeth Alexander '95 MA (PhD '98). Just released by LSU Press, Notorious Woman: The Celebrated Case of Myra Clark Gaines has caught the attention of critics and was nominated for a National Book Award before it even hit the shelves.
Myra's comeback began when her chiseled marble features caught the eye of History Prof. Ken Stevens while he was attending a history conference in New Orleans. Intrigued by the sketchy bio beneath Myra's little statue, Stevens suggested she might be a possible subject for Alexander's doctoral dissertation. Preliminary research revealed a tale Alexander calls a "Victorian melodramatic epic," complete with illicit love, political intrigue, a crime of passion, betrayal, riches, scandal, mystery and war. At its heart was a woman whose crusade for her inheritance outlasted two husbands, a civil war, 17 trips to the U.S. Supreme Court, a procession of lawyers and even her own life.
"I decided that this was really a topic that needed resurrecting," said Alexander, now a visiting assistant professor of history at Texas Wesleyan University. Alexander spent three weeks in New Orleans combing through city archives and special collections at museums, libraries and universities.
"When I got to the courthouse, I was rather disconcerted to realize that all of the records I needed in all of the court cases had been bundled up during the Depression by WPA workers and taken to the National Archives," she said. She was delighted to discover they were now housed at the Southwest Region of the National Archives at the Fort Worth Federal Center.
"That was really a serendipitous moment," she said. Although her investigation would take her to Delaware, Pennsylvania and Washington, D.C., she did most of her research in a south Fort Worth building the length of three football fields. Documents from a four-state region, dating back to 1777, are warehoused there in a space reminiscent of the final scene in Raiders of the Lost Ark.
Archival Operations Director Meg Hacker '86 (MA) recalls her delight that someone was finally taking an interest in the Gaines papers, which had been on her "list of cool things" for a long time. Alexander spent six months working at a table cleared for her by archivists, carefully sifting through boxes of handwritten documents and letters, many so old they were more browned than yellowed. Some had never been examined by a historian.
Slowly, Alexander pieced together the story of a woman who proved that, even when there's no will, there's a way. In 1833, newlyweds William and Myra Whitney of New York arrived in New Orleans. They were on a mission to secure an inheritance for the young bride, who had only recently learned her true parentage.
Myra had grown up in the home of Samuel and Marian Davis, believing she was their daughter. But shortly before her wedding, the young woman came across letters revealing that her natural father was Daniel Clark of New Orleans, who had died 20 years earlier.
Through inheritance, influence and intrigue, Clark had amassed a fortune. A merchant and slave trader with vast real-estate holdings in Louisiana, he wasn't above smuggling when profit called for it. He moved easily among European rulers and American founding fathers. He even helped negotiate the Louisiana Purchase.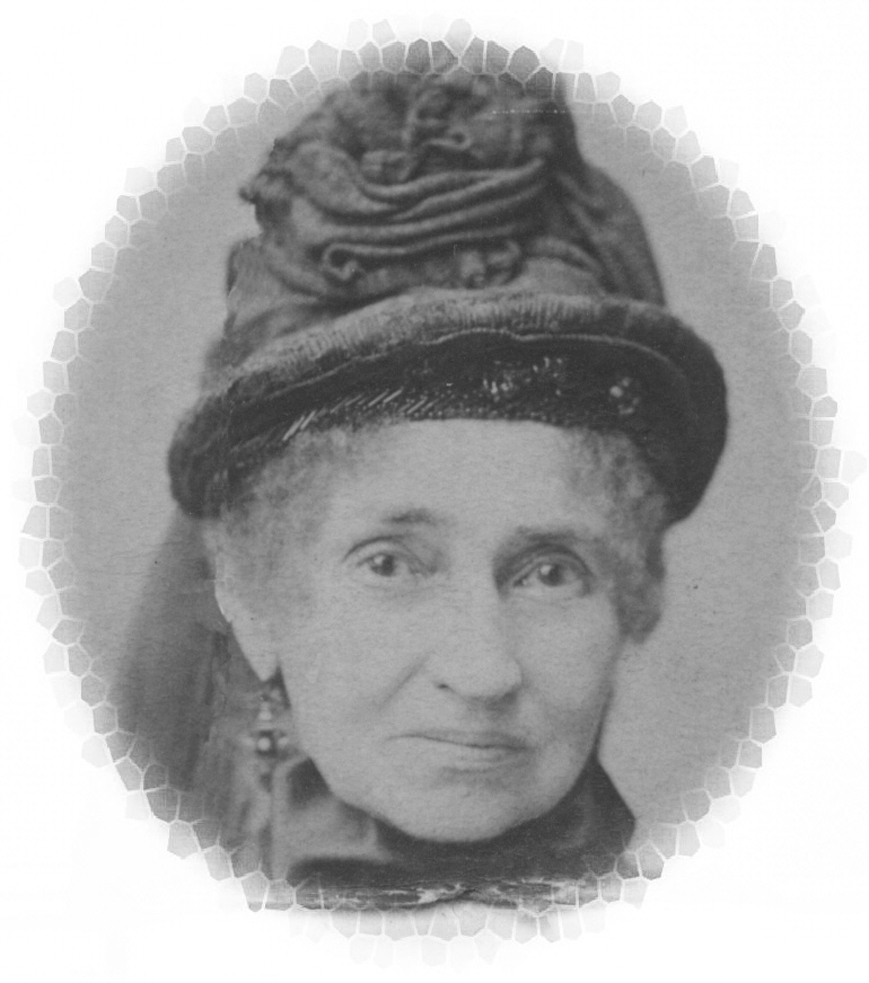 Clark gained notoriety for a questionable connection with Aaron Burr, who claimed the wealthy merchant was backing his scheme to establish a separate country in the Louisiana Territory. More controversy arose when Clark wounded Louisiana Gov. William Claiborne in a duel. But the association that would haunt Clark to his deathbed and beyond was a romantic liaison with a beautiful young Creole woman named Zulime.
The problem was that Zulime was already married. At 13, she had wed a 40-year-old French shopkeeper named Jerome DesGrange. Her affair with Clark apparently began when DesGrange was on an extended trip to Europe. Myra was born in 1804 and was quickly placed in the Davis home.
In 1811, before making a journey, Clark drew up a short will leaving the bulk of his estate to his mother and naming his business partners as executors. According to several acquaintances, however, Clark drew up a more detailed will in 1813, naming Myra as his principal heir. This time, three trusted friends were designated executors.
When Clark died a month later, however, the second will had vanished. By the time Myra discovered her true lineage, the executors of the first will had sold most of Clark's property without presenting an accounting to the probate court as Louisiana law required. Claiming that the War of 1812 had bankrupted the estate, they had disbursed only a small sum to Clark's mother before her death in 1823.
In 1834, William and Myra sued the executors. The marathon that eventually became known as the Great Gaines Case had begun. The Whitneys' claims clouded the titles to some of the city's prime real estate, including property the executors had sold to two justices of the Louisiana Supreme Court. Business and political forces closed ranks and set out to wear the young couple down with a seemingly endless series of delay tactics.
Weakened by a stint in a Louisiana jail after the executors accused him of libel, William died on his fifth wedding anniversary. Myra carried on her crusade alone, mortgaging future settlements from her father's estate to pay legal fees.
Two years later, she married Gen. Edmund Gaines, a celebrated hero of the War of 1812 who was nearly 30 years older than his bride. As a young soldier, Gaines had captured Aaron Burr and delivered the villain to Richmond for trial.
He had also known Clark. Myra's second marriage played well with the public: Gallant knight arrives to rescue damsel in distress.
The general financed her legal struggle for the rest of his life. Various aspects and incarnations of the Great Gaines Case brought it repeatedly before the U.S. Supreme Court. Whether because of its complexity or the ferocity with which it was fought, the case produced some of the most bizarre developments in the court's history.
In 1848, the Supreme Court determined that Myra was the legitimate heir of Daniel Clark. In 1852, the justices overturned the previous ruling. In 1861, the high court reversed itself again and ruled in her favor. That might have ended the matter, except that Louisiana had seceded from the union weeks earlier.
As the Civil War raged, Myra pursued her claims in the Confederate courts. After the South surrendered, it was back to the U.S. Supreme Court, which reaffirmed Myra's right to inherit. But New Orleans wasn't ready to pay up. From small skirmishes to great battles, the legal war would continue for decades. As the crusade wore on, Myra and her lawyers mastered the art of spin.
"They were categorizing Myra as this poor, orphaned child who had been deprived of her inheritance by her father's wicked business partners," Alexander said, adding that the story line was straight out of popular fiction.
"When we study 19th-century literature, we study Melville and Hawthorne and Tennyson. But that's not what the people were reading," she said. "They were reading 19th-century romance novels. Lawyers on both sides were purposely using these familiar stereotypes."
Myra's second husband drew her into powerful Washington circles, where she used her charm and influence to lobby for her cause in ways that surely would have made her father proud. Her admirers included justices on both the U.S. and Louisiana supreme courts, who later ruled in her favor when the case came before them.
The Great Gaines Case holds the record for reviews by the U.S. Supreme Court. In an 1867 opinion reaffirming Myra's status as Clark's legitimate heir, Justice David Davis wrote: "Can we not indulge the hope that the rights of Myra Clark Gaines in the estate of her father, Daniel Clark, will now be recognized?"
But Alexander has doubts about the high court's exasperation. "I think they kept on hearing it just because they were fascinated with the elements of the case, like everybody else was."
Myra's war was not without casualties. Both husbands succumbed to the epidemics that typified a New Orleans summer in those days.
The most tragic loss came in 1881, when her son, William Whitney Jr., was shot dead by her son-in-law. The men had argued over how the riches would be divided when Myra's quest finally paid off.
Myra died in 1885, having never seen a penny of her inheritance, once estimated at $35 million.
It's just as well. After the lawyers swooped in to collect their part of the nearly $1 million finally awarded the estate, only about $60,000 was left to divide among her six grandchildren.
When it came time for Alexander to weave three years of research into a book on the Great Gaines Case, an acute case of writer's block sidelined the work for weeks.
A gift from her husband Jim put the project back on track. It was a paperweight with the inscription, "Persistence prevails when all else fails." Myra Clark Gaines couldn't have said it better herself.
Notorious Woman is available through Amazon.com or any bookstore.

Top