Carlos E. Cuellar's new book tells the stories of the people, places and events in the history of Fort Worth's Mexican community.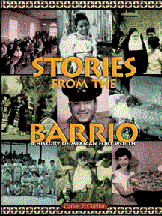 When Carlos E. Cuellar '98 (PhD) set out to document the rich history of Mexican culture in Fort Worth, he found himself in previously unexplored territory. He discovered a lack of historical documentation of the rise of the fastest-growing ethnic minority in the city. His book Stories from the Barrio: A History of Mexican Fort Worth (TCU Press), weaves the threads of many family stories into one colorful historical cloth.
Stories from the Barrio chronicles the events of Fort Worth's Mexican community from approximately 1872 to the present.
From Stories from the Barrio, reprinted with permission: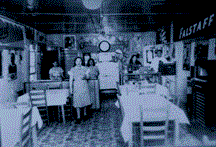 Joe T. Garcia's Mexican Restaurant On July 4, 1935, Joe T. Garcia, his wife Mama Sus, and their five children, Josephine, Ralph, Pauline, Mary, and Hope, opened the family restaurant for business under the name "Joe T. Garcia's." The building sagged so badly it had been condemned, but the family repaired it, cleaned it up, and gave it a new coat of paint. They lived in the back and operated the restaurant in the front of their home. The restaurant consisted of a kitchen and a large room with eight tables -- two tables for six and six tables for four persons. Both kitchen and dining room were kept clean and spotless under Mama Sus' close supervision. Joe T. and his daughters all pitched in to help Mama Sus prepare and serve the hot dishes, such as carne de chile adobada, enchiladas, tacos, and tamales de puerco y de dulce. These dishes are traditional Michoacan-style from Mama Sus' native state.
Joe T. Garcia even experimented with Texas chili and southern-style barbeque recipes obtained from his African-American friend, Stanley Woodard. Stanley's brother, an excellent chef, owned Jack's Barbeque on Angle Street. Joe T. added his own special Mexican spices to the recipe and served barbequed brisket, ribs, chicken, and turkey. Every Thanksgiving, Joe T. prepared at least fifty turkeys for the Fort Worth Boat Club. He supervised the slow cooking in a huge, specially built grill, a process that took from 8 p.m. until 8 a.m.
Garcia could very well have been the first Mexicano who actively courted Anglo business. To promote his restaurant, Joe T. asked daughter Mary to take sample dishes to the downtown offices of lawyers, judges, and bankers. Along with the Mexican food, Mary gave each prospective customer a complimentary flower, usually a cape jasmine. Joe T. also prepared special banquets and invited the public to sample his dishes, in part to demonstrate his gratitude for their continuing patronage. All these efforts, especially word-of-mouth recommendations, paid off and helped elevate Joe T. Garcia's to the status of a premier Fort Worth institution and landmark.
The Original Mexican Eats Cafe
The oldest Hispanic-owned restaurant still in operation, The Original Mexican Eats Cafe, opened for business in 1926 at 4713 Camp Bowie Boulevard. Begun by Geronimo and Lola (San Miguel) Pineda, the business was unique in that it was not located within any of the Hispanic enclaves within the city.
In spite of the Great Depression, the Pinedas soon developed a thriving business and drew a large Anglo clientele that included the cream of Fort Worth society -- the Leonards, the Moncriefs, and the Carters. Franklin Delano Roosevelt's son, Elliott, regularly dined at the Original during the late 1930s. Elliott lived in Benbrook with his new bride, Fort Worth socialite Ruth Googins, and managed his radio and ranching interests in the area.
Tejano music star Paula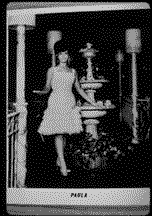 Tejano recording artist "Paula" was born Paulina (later Pauline) Willis on March 17, 1946, at Marlin, Texas, to Ernest and Eulalia Arevalo Willis. Pauline's popular music career began in 1964 when her cousin, Fay Gomez (Barrera), introduced her to the leader of a new musical group called Little Joe and the Latinaires, playing at the Guys and Dolls Ballroom in South Fort Worth. The huge and wildly popular dance hall had seen the likes of Harry James, Alfonso Ramos, and other famous bands. At first Pauline hesitated because good Baptists are not supposed to go to dance halls, but Faye insisted. When Little Joe first found out that she could sing, he said, "We've been looking for a female vocalist." "Sure, I'd love to sing," replied Pauline, thinking that it was just polite conversation. After all, Little Joe had never heard Pauline sing, and she had never heard of his band. "We're going to be recording in Dallas. Can you come?"
"Sure," Pauline answered, playing along as if the musician was really serious.
"I'll call you tomorrow. I'll tell you where we'll be in Dallas."
True to his word, the next day Little Joe called Pauline at the home of her friend and cousin, Lucy Pena. She began rehearsing songs, especially rancheras, with the band.
Pauline chose the stage name Paula to disguise herself and evade her Baptist family's disapproval. ... Paula sang with Little Joe and his band from September 1964 to October 1966. It was a modern big-band sound that made Little Joe popular with Mexicanos all over the state.
Vivian de la Garza convinced Paula to leave Little Joe's band and let Vivian manage her career. Acting as Paula's agent, vivian booked tours that too the young singer all over the American Southwest ... to San Francisco, San Jose, Los Angeles, San Diego, Las Vegas and Phoenix. She sang with well-known stars ... and was about to make a six-week tour of major cities in South America. But Paula's fiance objected to this extended tour. Pauline Willis married Sam Estrada on January 21, 1967, and began a family; her singing career came to an end.
Louis J. Zapata, Fort Worth's first Hispanic city councilman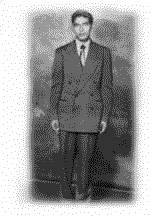 Louis J. Zapata was a particularly bright child ... he skipped a grade every year for four years ... and in 1951 graduated from Technical High School after completing his coursework in his junior year.
From the late 1950s to the early 1960s Louis took night classes in electrical engineering at Arlington State College (now University of Texas at Arlington). In 1962 and 1963, he attended TCU, enrolling in fine arts and business courses ... accumulating ninety hours of college credit.
An exultant Louis Zapata was sworn in on April 19, 1977 -- the first Hispanic city councilman in the history of Fort Worth. The largest crowd of Hispanics ever to assemble at city hall included family, friends, and supporters who were there to witness the historic event.
Louis was an effective councilman and was re-elected for six more two-year terms. He holds the record for length of service on Fort Worth's City Council (1977-1991). In 1991 Carlos Puente defeated the esteemed politician using the slogan "It's time for a change!"
As if all these responsibilities were not enough, in 1983 the enterprising Zapata opened a funeral home in a rented mansion located at 2200 Hemphill. In 1988 he bought the old Robert Hall's Clothing Store at 2301 Ephriham Avenue and with his daughter, Patricia Ann, continued to operate the funeral home from that location until he sold the business in 1992.
The Caro family
During the 1920s and 1930s, Juan Bautista Caro and Modesta Cavazos had six children, (including Maria de Lourdes). By 1932, Juan Bautista had begun to make plans to open a restaurant in Rio Grande City ... but on November 30, 1934, Juan Bautista Caro suddenly passed away.
Left alone to raise six young children, Modesta Cavazoa did what she could to survive. She took in people's laundry ... even cleaned rooms in a small tourist court. In time, the owners of the motel agreed to her proposal to open a restaurant in the motel office.
Modesta did so well in her restaurant that in four years she was able to establish a larger freestanding restaurant. Maria de Lourdes ("Lou") became her mother's right-hand woman.
After the war, feeling adventurous, Lou Caro decided to leave home and explore other career options. She headed for Houston, where she worked for a year in the perfume department of Foley's department store. One day her roommate arranged a blind date with John Day Whitten. They married on October 9, 1949.
John and Lou returned to Rio Grande City to help run Caro's Restaurant. Yet in spite of the fact that the restaurant was flourishing, Lou wondered if their future there in Rio Grande City was secure. When they took a much-deserved break in 1954 to visit her sister in Fort Worth, they liked what they saw. Lou remembers impulsively blurting out, "John, go look for a place to open a restaurant. I'm tired of working for nothing at Mother's!"
In May 1954, they leased a building on Bluebonnet Circle and opened Caro's Restaurant. Initial menu items included chalupas, arroz con pollo, enchiladas, tamales, tacos de pollo (chicken tacos), and most importantly, their signature puffed tostadas and guacamole. The Whittens also rented the house in the back of the restaurant for their growing family.
Carlos E. Cuellar, assistant professor of history at Texas A&M International University in Laredo, is director of the Guerrero Viejo Archives Preservation Project. Stories from the Barrio is available in bookstores or from TCU Press at 800-826-8911.
Write Cuellar at ccuellar@tamiu.edu.
Top