Notables
My big brother, the CEO
Zachary and Jason are buddies. They watch the Rangers together. Every week, they meet for lunch and play games.
They share a lot in common -- including growing up in single-parent homes.
The difference is Zachary is 9 and Jason is the new CEO of Big Brothers Big Sisters serving Arlington and Mansfield.
In professional life, the new executive is Jason Ray '92, four-year employee of the Arlington organization and successor to former CEO and Frog alum Sarah Knotts '66.
But with Zachary, Ray is the Big Brother who can empathize.
"I grew up with a single mom who worked one or two jobs at odd hours, and I wasted a lot of time watching television," Ray said. "Looking back, I could have done a lot more with that time."
Now, the political science major-turned-United Way Campaign organizer is working to match up volunteers with children.
"We have 300 on our waiting list, so there is a lot of work to be done," he said.
He's also busy fund-raising, strengthening the organization's business model and improving its revenue streams.
A fashion editor we can relate to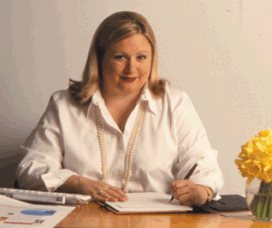 The average fashion model is a size 0, or maybe even a size 2. The average American woman? She wears a 14.
Ceslie Armstrong '85 is on a mission to bring fashion to ladies that don't look like Kate Moss with Grace magazine, a fashion, beauty and lifestyle publication geared to plus-size women. Only models size 12 and up grace its pages.
"Women have a real disconnect when they look through fashion magazines," said Armstrong, who co-founded Grace this year and serves as editor-in-chief. "People say I'll never be able to afford that, and I'll never be able to look like that."
Grace enters the market at just the right time. Plus-size fashion is the fastest growing segment in the retail industry, and Armstrong says it will be equally fast in the magazine industry.
When the premiere issue of Grace, one of only a few major magazines for the plus-size market, hit the stands May 14, its 300,000 copies quickly sold out everywhere. And when Armstrong saw her creation on a Manhattan newsstand, she cried tears of joy.
"There it was front and center right next to Vogue, Cosmo and Glamour," she said. "There was a size 14 woman on a cover of a magazine that looked just as gorgeous, if not more, than the women on the other magazine covers because she looked happy, healthy and fit."
With a father in the newspaper business and a mother who was a model, Armstrong was born to write and to love fashion. She has been a guest host and an entertainment commentator on television shows such as Access Hollywood, Extra and Entertainment Tonight.
"You can be happy, healthy and fit in the skin you're in -- no matter what color that skin is," she said. "Women's magazines are meant to be part fantasy, part entertainment and aspirational, but we feel Grace is both aspirational and inspirational."

Moonlighter to entrepreneur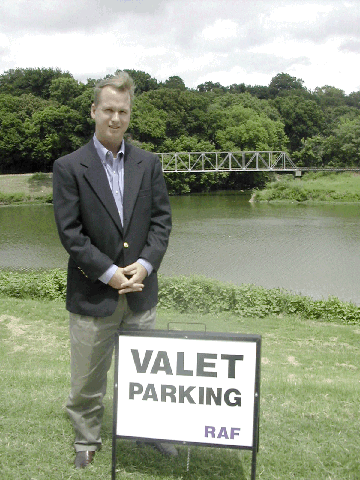 Need a valet for your fancy dinner party? Or someone to stand in line to buy your movie tickets? How about a reliable person to get your Mustang to your summer home in New England?
Warren Prescott '96 is your man.
With his Rent A Frog businesses, no job is too big or too odd. And you might be surprised at the demand -- more than 2,000 gigs a year -- with the majority of his business coming from word-of-mouth. His impressive client base includes the Basses, Moncriefs, Walshes and Texas Rangers catcher Pudge Rodriguez.
Prescott's venture started shortly after he graduated. He was working full time at a temporary staffing agency while parking cars on the side. Soon, his moonlighting became so busy he hired someone to take orders for him while he was at work. "It reached a point where I needed to do it full time or cut it off," he said.
Now, it's grown into three separate businesses employing about 400, mostly college and seminary students, with a fourth venture in the works. First came Rent A Frog Valet. Then, he split off (for legal reasons) the bartending, furniture moving and lawn jobs into a second company called Event Staff. Recently, he's opened a second car-parking outfit, Golden Triangle Valet, to tap the Northeast Tarrant County market. He's also trying to create an auction business, in which college students can buy and sell furniture on the cheap.
Prescott still manages to get behind the wheel occasionally, but mostly he handles the incoming jobs, assigning them to his employees using software specially tailored to run his business.
"I'm not a behind-the-desk kind of guy. I had to work when I was in college and I remember being without money but willing to work to earn some," he said. "At the time I was cursing my parents for having me work, but now I thank them because I wouldn't be where I am today."

She put the fun in Southwest Airlines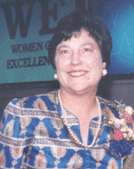 Camille Keith '67 has been with Southwest Airlines since its beginning in 1971. She has seen the airline's fun and unconventional atmosphere catch national attention.
Working for a startup, Keith began where the work was -- at the top. In an effort to drum up business and media coverage, Keith, the director of public relations in those days, came up with some off-the-wall promotions. She went so far as to put two Southwest flight attendants on The Dating Game. She also tried to have an Easter egg hunt on an airplane.
"There wasn't anybody to tell me it couldn't be done, so I tried it. Nothing was silly when you weren't sure if (Southwest) would make it," she said.
In 1971, Keith created the first frequent flyer program in the airline industry called the Sweethearts Club.
"It used to be that the secretaries made all the (airplane) reservations," she said. "Your boss would carry a little passport and when it got enough hearts on it, the secretary would get a free ticket."
Keith also helped develop the "Home for the Holidays" program, which gives economically strapped senior citizens a free airplane ticket to visit family over the holidays.
Her pioneering spirit and selfless attitude has taken her a long way. Keith was recently named a recipient of the 2002 Women of Excellence Award presented by Women's Enterprise and the YMCA of Metropolitan Dallas, which recognizes individuals active in the community and the business world.
"I don't want to go home any day where I don't feel like I've made a difference somewhere to somebody. I think we all have a gift to help others."

Top notch nurse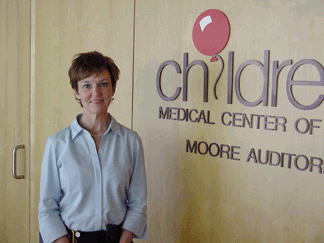 The groups Shari Hughes Scott '78 works with couldn't be more different -- children with chronic illnesses and registered sex offenders.
As a pediatric consult nurse, she teaches coping skills to children diagnosed with cancer or diabetes, but she also meets weekly with four therapy groups for men just released from prison and trying to get their lives on track.
The former is her everyday job at Children's Medical Center of Dallas, where she's worked the last 6-plus years. The latter came about from volunteer work. But both are lessons to her about resiliency.
"Both groups go through struggles and need help to find the hope and courage they need in spite of their circumstances," says Scott, a grad of TCU's Harris College of Nursing.
Scott's expertise and gentle hand have garnered her the honor of one of "DFW's Great 100 Nurses," selected by the Texas Nurses Association (Districts Three and Four) and the Dallas-Fort Worth Hospital Nurse Administration Forum.
"Nursing is arduous, difficult and stressful, but the return of experiences makes it worth spending your life on," she said.
Top