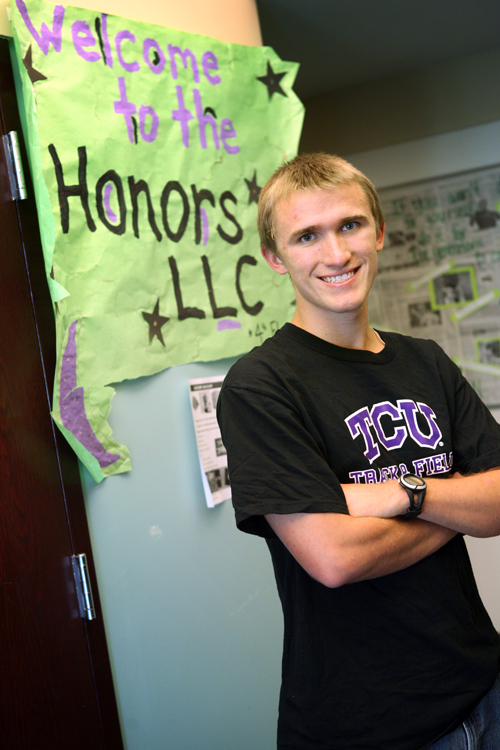 Andrew McDonald
Junior history and political science major
Colorado Springs, Colo.
Honors House LLC
"Living in the Honors House is different from the typical living experience in that the tendency for Honors students to be a bit more, uhh ... studious, leads to a quieter atmosphere on the floors designated Honors. Now, that is not to say that Honors students don't have any fun and just shut themselves up in their rooms and don't interact, but it is nice to be in a community where all the residents fully realize the need to have adequate times and environments to get the job done academically. I would enjoy seeing the upperclassmen LLCs reaching out and planning programs with the related Freshmen Interest Groups. Other than that, I think the LLC program is doing a fantastic job."

<<Back Kaitlynn Jacobson | Next>> Hannah Knipp