Study Abroad | Business | Liberal Arts | Writing Center
| Science/Engineering | Briefs | Object Lesson

The world through our eyes
The third annual Study Abroad Photo Contest, sponsored by the Center for International Studies, drew 58 submissions from students who expanded their horizons through TCU's 38 Study Abroad programs from South Africa to South Korea. More than 25 percent of TCU students get international experience while earning their degrees and the annual contest asks students how the experience challenged and changed them. Their heartfelt essays indicate that the best classrooms don't necessarily have walls. To see all the winning photos go to www.studyabroad.tcu.edu.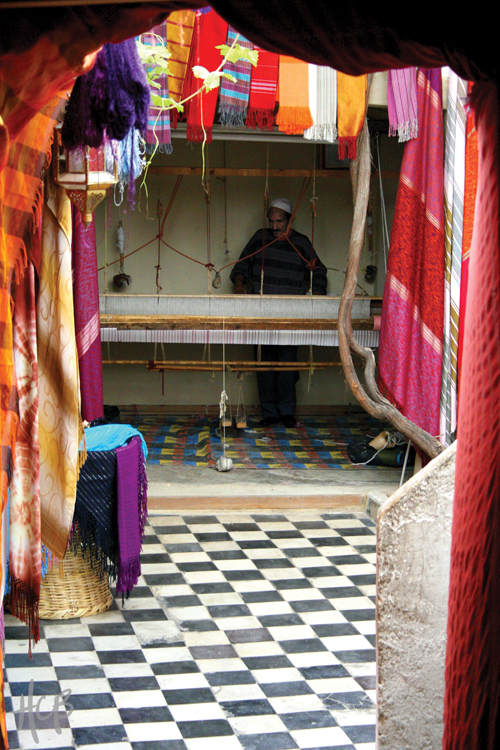 "Scarf maker"
by Helen Byrd
Morocco

"My experience in Morocco was once in a lifetime. As visitors in their country we were asked to be respectful of their culture and beliefs with our words and requests, as well as with our clothing. Trying to blend in, as an American in a Muslim nation, isn't exactly easy. The flexibility I learned was not only in the way I dressed, but also in thoughts and words."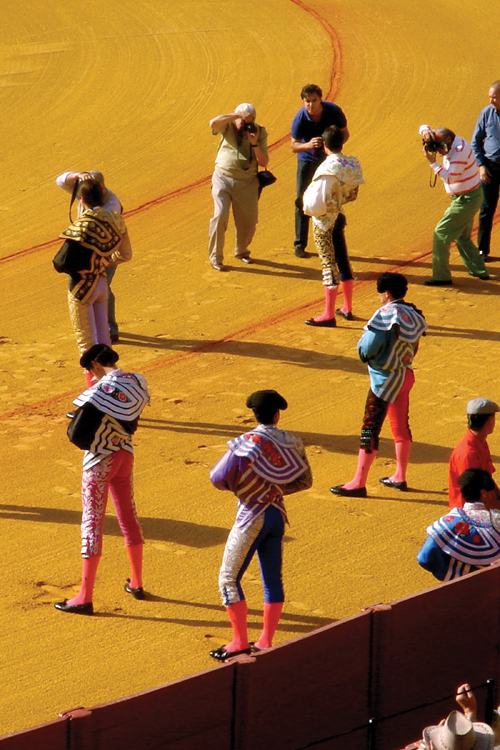 "Se Lucen: They Shine"
by Lindsay Morgan
Spain
"Se Lucen, which means "they shine" or "they show off," describes this picture and the Spanish sense of accomplishment perfectly. In the United States, we are taught to strive for excellence and progress, and often leave our history and traditions in the past. In Sevilla people are similarly encouraged, but they also have a deep sense of pride and respect for their colorful history and traditions. My time in Sevilla taught me the importance of not only working hard to achieve my goals, but also of remembering where I came from, for without these roots, my achievements would be worth much less."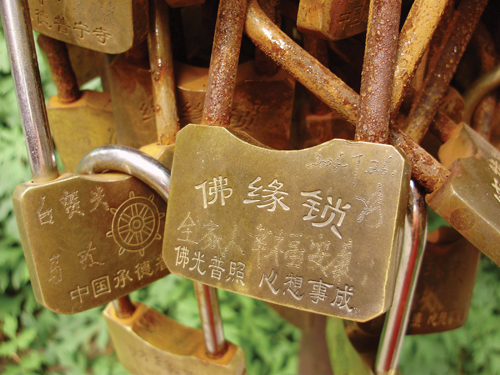 "The Locks at Puning"
by Jesica Severson
China

"The Buddhist Temple of Puning Si is a wonder in its own right, but the locks latched to a fence inside its grounds reveal an especially interesting local tradition. Lovers who visit the temple can pledge their eternal devotion to one another with 'Buddha's locks of fate,' as this lock reads. Though I was in China, the scene reminded me of the locks of the Ponte Vecchio in Florence, Italy. Two countries separated by thousands of miles share a similar local tradition. It serves as a reminder that some values transcend country and culture because it is our humanity that unites us."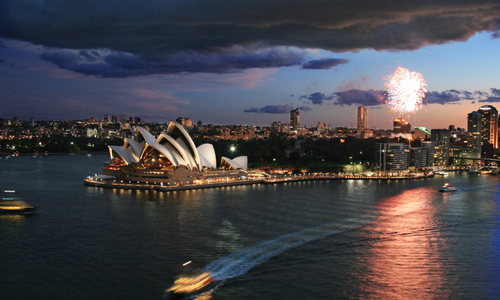 "Sydney Christmas"
by Ryan Seaver
The Netherlands
"As I walked alone across Sydney Harbor Bridge, I remembered my arrival in Sydney and how I had slowed traffic through the train station with my unwieldy luggage and overall cluelessness. In a few hours, I would be on a flight back to DFW. I thought of how I would leave the same way I came and how impossible it was to think of everything that happened in between. Fireworks exploding colorfully across the water brought me back from my thoughts. As I stood and gazed across the harbor, I thought of how much I had changed since I first glimpsed the iconic opera house and how quickly it had all gone by."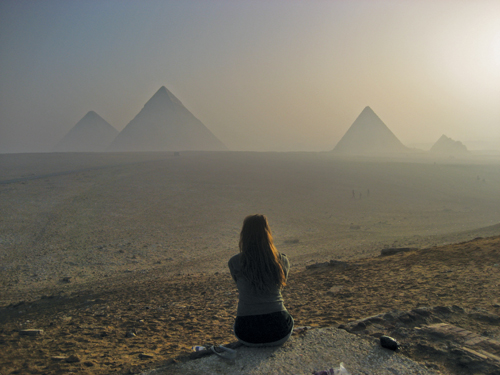 "Sunrise at the Pyramids"
by Dominique Van Beest
Egypt
"I rode a camel to the pyramids and watched the sunrise. That morning I saw the same sight that Cleopatra saw, that Julius Caesar saw as he sailed down the Nile. That millions of people have seen since their creation thousands of years ago. It really gave me a sense of history and how truly small we all are in the grand scheme of things."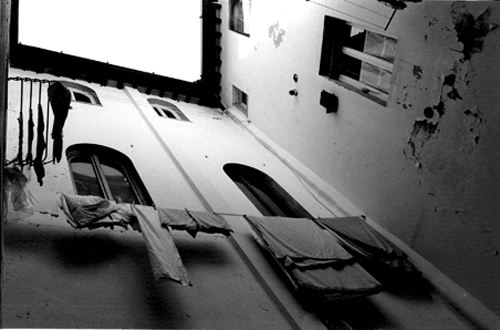 "The Courtyard"
by Katie Ruppel
Italy
"This courtyard was outside the kitchen window of our apartment in Florence. Although I feel like clothes hanging on the line outside a window is a trademark look of Italy, it's really not so glamorous once you do it yourself. It may seem odd that this courtyard would be the first place I would turn to recall fond memories. But I looked up out the window and saw this view at least once a day. And I could look at this same picture in years, and still remember what it felt like to be there."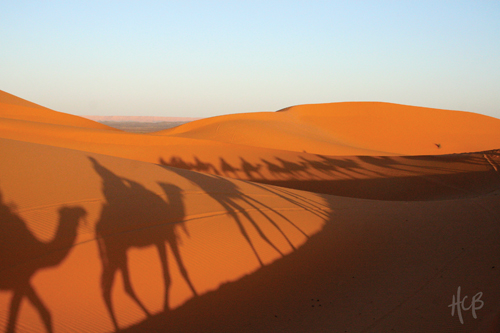 "The Dunes"
by Helen Byrd
Morocco
"Although my semester was spent mostly in Spain, I was able to take many exciting trips. One of my favorite excursions was to Morocco. We camped one night in the Sahara Desert, in such a desolate location that we had to ride camels to the site."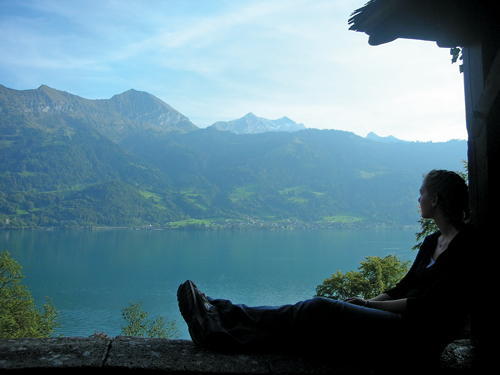 "On Top of the World"
by Leslie Lang
England
"My roommates and I hopped on a train for a day trip to Interlaken, Switzerland, and we were completely blown away by its beauty. We found out about a hiking trail with a cave at the top, and we decided to do it. The trail was long and strenuous, the September sun was beating down, but the view once we reached the top was more than worth it. Sitting in this place, I had never felt so young and alive. I feel like this 'mountaintop experience' is one that I will never be able to forget as long as I live."
Comment about this story at tcumagazine@tcu.edu