A Common Vision coming together
If you don't recognize much in the picture above, don't feel bad. Even those who live nearby are astonished at the campus center's transformation from parking lots to living centers.
At the back of the photo is the new Brown-Lupton University Union, which will open in August. Four residence halls face off next, and being installed front and center is the old Frog Fountain in a new dress, so to speak.
It's all part of TCU's move to turn the campus center into a pedestrian friendly, living-learning center. And this fall, much progress was made.
In November, the Roger and Roberta King Tower clock tower on the Union was given a ceremonial topping-off when the 13,000 pound copper spire and finial was lifted into place under the watchful eye of a few hundred spectators.
Together, the spire and finial are nearly 40 feet tall, while the top is 146 feet from the ground. At 785 feet in elevation, the tower is third tallest on campus, just shorter than the Amon Carter Stadium press box and Robert Carr Chapel steeple.
"These new facilities and other campus improvements add up to $150 million of construction currently under way or completed in 2007 — all in addition to the $300 million investment in the campus in recent years," said Chancellor Victor Boschini.
Here's the scoop on our extensive construction:
- The second two of four residence halls in the Campus Commons opens in January. Above left, the Teresa and Luther King Hall and Mary and Robert J. Wright Hall, which mirror the two halls that opened in August, will house 148 and 166 students, respectively. The four halls combined house 628 students and feature a media center and technology center.

- Clark Hall closes in December for renovation and will reopen as a residence hall in the fall.
- Jarvis Dormitory closes in December for a complete overhaul. When it reopens in the fall, it will be named Jarvis Hall and be home to a career center, university ministries, rooms for the School of Music and other offices. The east side will be restored to its original look and the west side will have a new and more visually exciting look. Read about Jarvis' history in Mem'ries Sweet, page 82.
- The old Brown-Lupton Student Center and the rooms that connect it to Reed Hall are slated for demolition in Summer 2008. A new academic building named Scharbauer Hall, will be constructed on the Student Center site. The building will house AddRan College departments and offices, the Honors program and a University Chamber of Debate where students can practice rhetoric. The area between Reed and Scharbauer Hall will become an academic patio with an outdoor debating well. This project will be complete by 2010.

Flowing again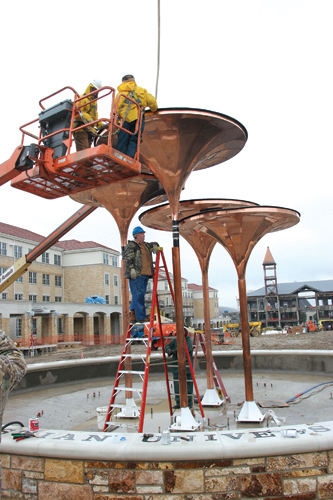 After a conspicuous year-and-a-half absence, Frog Fountain has returned to its rightful place. The landmark, which made its debut in 1969, was installed at the north end of the Campus Commons in December.
The fountain was refurbished and its base redesigned as part of the $100 million Campus Commons project that is nearing completion.
Visitors will notice some differences between the old and new Frog Fountain: Seating wraps around a larger pool and there are now LED lights that can shine in an assortment of colors — including purple.
The familiar lotus petals underwent a thorough cleaning and refurbishing and the main internal pipe was replaced. New copper cladding was added to the outside, and pumps, lighting and other equipment were replaced.
With now-unclogged pumps, the fountain can produce a greater volume of water. There is even some bubbling action that was not present in the old Frog Fountain.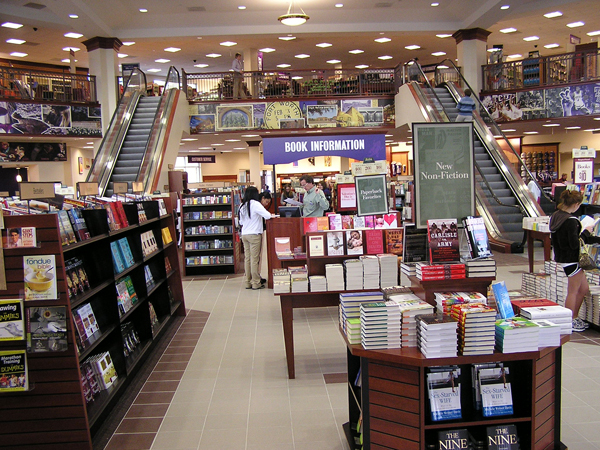 Reader's paradise
The new two-story, 34,000-square-foot TCU Barnes & Noble bookstore opened for business in January. It is the largest university bookstore in Texas.
A week of dedication activities — Jan. 28 to Feb. 2 — will celebrate the opening of the new store.
With more than 62,000 general reading titles on the shelves, a Clinique counter, TCU clothing and other merchandise and an expanded cafe and outdoor patio, the store is much more than a university bookstore.
Go to tcu.bncollege.com for more information. See our story about when the bookstore opened at www.magazine.tcu.edu/articles/2007-04-bookstore.asp.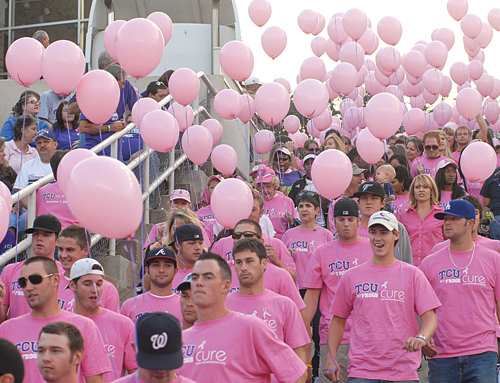 Pink Out raises $15,000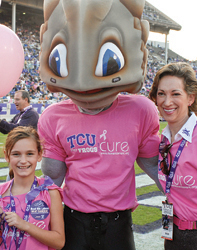 Pink was the color of the day Nov. 3 as the TCU community pinked-out — and raised $15,000 — for the fight against breast cancer at the game against New Mexico.
The day's events featured more than than 1,000 individuals, breast cancer survivors and members of TCU student groups, who took to the field at halftime for an emotion-filled balloon release. Seven people affected by breast cancer, including Rene Syler, a nationally known news anchor and author, offered messages of hope.
"From the student who has lost a parent, to a staff member going through chemotherapy, to a faculty member who has lost a breast to cancer, we don't have to look far to find those whose lives are forever changed," said Ann Louden '84 (MLA) (above with daughter Carey and Super Frog), chair of the Frogs for the Cure committee and the chancellor's associate for external relations. Louden added that many, many Horned Frogs were involved in the year-long planning process for the event.
Proceeds will go to the Susan G. Komen for the Cure Tarrant County, which funds research on and spreads public awareness of breast cancer.

Greek connection
It's no myth: when it comes to classical studies, TCU is up there with the Titans. The university now stands with Princeton, Harvard, Yale and Stanford as a cooperating institution with one of the leading research centers for ancient studies in the world — the American School of Classical Studies at Athens.
The ASCSA was founded in 1881 to provide U.S. scholars with a Mediterranean base for studies in Greek history and civilization. Each year, the organization hosts students and faculty from over 160 North American colleges and universities, offering seminars on the culture, languages, landscapes and monuments of Greece.
In addition to courses and access to the Blegen and Gennadius libraries, the ASCSA directs excavations at two of the most important archaeological sites in Greece: the Athenian agora and ancient Corinth.
TCU's new affiliation with the ASCSA, "puts us in company with some of the best universities in the country . . . and right where we belong," said Dr. Richard Enos, Radford chair of rhetoric and composition.
Enos was a summer fellow at ASCSA as a young professor, studying the origins of rhetoric. That's one reason why he is so pleased by TCU's new membership. Now, all students and faculty have the chance to visit the actual site where Socrates spoke or to examine artifacts firsthand, by applying for summer or year-long programs.
It's a good time for the classics at TCU. The same afternoon that the university received the invitation from ASCSA, the classical studies minor gained departmental approval for new courses and an increased semester hour requirement.
The new 18-hour requirement shouldn't be hard to meet, with offerings in history, English, philosophy, sociology, religion and classical and modern languages exploring a rich variety of perspectives on the ancient world.
Scott Williams, associate professor of German, teaches two popular courses on the vestiges of Greek and Roman civilization in Germany. "The Greco-Roman tradition is so integrated into Western culture that we often take it for granted." Yet he finds that his courses fill up quickly. "All sorts of majors are fascinated by the classical tradition. Recently, I've had interest in the classical studies minor by both accounting and pre-med majors."
More at www.ascsa.edu.gr.

Jazzing up Italy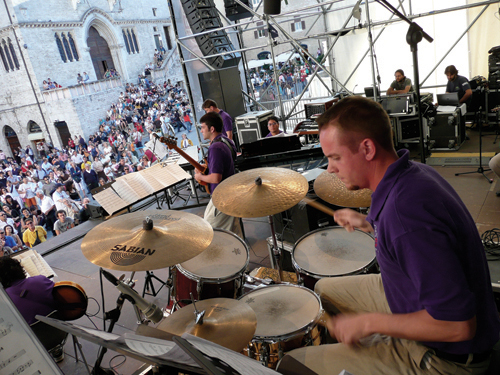 Picture this: A July night in a quaint town square in Tuscany, the moon shining above you while you take in the intoxicating sounds of jazz music.
The TCU Jazz Combo experienced this idyllic scene last summer as performers at the Umbria Jazz Festival in Perugia, Italy. The jazz combo auditioned for and was selected to play at the prestigious festival in front of thousands of jazz fans from around the world.
During the 11-day trip, the 22-student jazz combo also played at CARUSOs, a famous club in Florence, and performed in Reggio-Emilia, a sister city of Fort Worth. There was also plenty of time to take in the sights in Rome, Milan and picturesque Lake Como.
TCU played tunes in the tradition of 1930s and '40s American swing bands, which was a big hit with audiences.

Humor, politics and U.S. policy
Lee Hamilton says we need to stop dividing the world by good and evil and recognize the many shades of gray. And he's in a position to understand how important that is. A former U.S. Congressman from Indiana, Hamilton co-chaired the Iraq Study Group and served as vice-chair of the 9/11 Commission. In September he was the keynote speaker at the 2007 Jim Wright Symposium, an event honoring former House Speaker James C. Wright Jr., TCU's distinguished lecturer in political science.
"We have center stage in the world," Hamilton said of the state of U.S. foreign policy. "But our power is not infinite. We cannot police the world."
Hamilton said the United States cannot defeat all terrorists and all rogue regimes. And it's unrealistic, he said, to believe the nation can spread American-style democracy to all corners of the globe.
"We can't bear all the burdens ourselves," Hamilton said.
Click here to listen to Hamilton's address.

Tuition, aid increases
The TCU Board of Trustees at its fall meeting approved an 8.4 percent tuition increase for 2008-09, but helped defray the costs by boosting total financial aid by 18 percent. Tuition for undergraduates will be $26,900, a $2,040 increase over this year.



TCU in the UCAN network
Want to find out how different colleges stack up? The National Association of Independent Colleges and Universities (NAICU) has created an Internet site that provides data on more than 500 higher-education institutions in a format that allows for valid comparisons between schools. The University & College Accountability Network, or U-CAN, offers free information provided by the U.S. Department of Education. The information allows you to compare schools based on objective data — enrollment, graduation rates, transfer policies, tuition, safety information and more.
More at www.ucan-network.org.

Barnett shale to aid education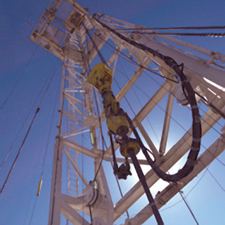 Natural gas drilling on campus moved closer to reality in November when a lease to explore for gas on campus was transferred from Four Sevens Resources Company, Ltd., to Chesapeake Exploration, LLC, an affiliate of Chesapeake Energy Corporation.
Chesapeake has initiated a site analysis in a remote parking lot on the northwest corner of campus and is filing initial permits with the Texas Railroad Commission and communicating with local residents.
TCU held neighborhood meetings last year to ally concerns neighbors had about the drilling.
"The resources acquired through gas exploration will better enable TCU to offer an excellent university experience, and I am pleased we have been able to review the safety and traffic concerns of those most impacted by this gas," said TCU Chancellor Victor J. Boschini, Jr. "This includes providing a campus where students live and learn in a diverse, technologically advanced environment in classrooms with a small student-to-faculty ratio. It also means more opportunities for scholarships."

Frog film wins Eagle Award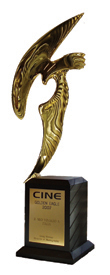 Assistant RTVF professor Charles LaMendola and Martin Scorsese have a few things in common: both have Sicilian roots; both are writer/directors; and now, both have created films worthy of the coveted CINE Golden Eagle Award.
"The students did 99 percent of the work," says LaMendola of the 18 RTVF students who helped him make Il Mio Viaggio in Italia, the 38-minute award-winner he shot during a summer abroad course in Italy. He didn't expect to win: friends in the business have entered the competition for years with no luck.
"It's on a par with an Emmy, and puts us in the company of high-ranking film schools such as UCLA," said LaMendola, who wrote and directed the film.
In fact, it's hard NOT to find stars among Golden Eagle awardees. The list reads like an Oscar night roundup: Steven Spielberg, George Lucas, Robert de Niro and Ron Howard are all former winners. Not to mention great documentarians Ken Burns, Albert Maysles, Stanley Nelson, and Frederick Wiseman.
CINE, known internationally for its film and video competitions and annual awards gala in Washington, D.C., awards the Golden Eagle only to the highest quality productions in several categories through a rigorous judging process involving more than 400 jurors on over 150 juries. Golden Eagle winners are automatically entered into the Special Jury and Masters Series Awards.
Other faculty share in the kudos: RTVF instructor, Greg Mansur, for beautiful cinematography; Richard Allen, RTVF department chair, who advised on the script; and David Whillock, executive producer of the film and associate dean of the college of communications, who is responsible for arranging TCU's connection with the Lorenzo de' Medici school of arts in Florence.

Writing major added
The new major/minor in writing in the AddRan College of Humanities & Social Sciences turns the traditional English curriculum on its head.
The courses come from the English department's offerings, but the emphasis is on the advanced study of rhetoric and writing rather than on literary studies.
The primary draw of the writing major/minor might be its versatility. Students can delve into creative, technical, rhetorical and professional aspects of writing.
And because writing is offered as both a major and minor, students can immerse themselves in the ins-and-outs of writing or use the minor as a résumé-boosting complement to a degree in political science or biochemistry.
Writing will appear as a major/minor starting in the spring 2008 course catalog, but interest in the program is already spreading by word of mouth, and some English majors have already switched over.

Neeley kudos continue
- The Neeley School of Business was the only North Texas business school to make Hispanic Magazine's 2007 Best Business Schools for Hispanics, coming in at No. 20 on the ranking of the top 20 schools. The list was expanded from the top 10 to the top 20 for the first time this year.
n Neeley offers the Henry B. Gonzalez Scholarship and the National Society of Hispanic MBA Member Scholarship, as well as need-based loans and grants. More than 75 percent of full-time Neeley MBA students receive some sort of scholarship or graduate assistant awards.

- The Neeley Entrepreneurship Program is included in the 25 Top Programs for Undergrads in Fortune Small Business magazine's September 2007 listing of America's Best Colleges for Entrepreneurs. The listings are the result of seven months of interviews with hundreds of entrepreneurs, professors, students, alumni, university administrators, and venture capitalists.

- In Forbes magazine's fifth biennial ranking of business schools, the Neeley School of Business at TCU is named as a Best Business School 2007. The ranking is based on surveys on return on investment — meaning compensation five years after graduation, minus tuition and the forgone salary during school — for graduates of the class of 2002.

Deans to step down, return to classroom
The deans of the Neeley School of Business and the College of Communication have announced their intentions to step down.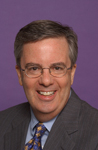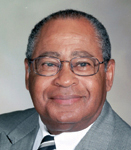 Neeley Dean Daniel Short, (at right) who has been dean for four years, and Communication dean William Slater, (at left) who has been dean since 2002, both said they plan to return to the classroom.
"I enjoy teaching and I haven't had much of an opportunity to do it," Slater said. "I would enjoy ending my academic career in the classroom as I started."
Short has said he plans to step down at the end of the school year and Slater has indicated he will serve until a replacement is found.
Last spring, Mary Volcansek stepped down as dean of AddRan College of Humanities and Social Sciences and was succeeded by Andrew Schoolmaster

Faculty honored at convocation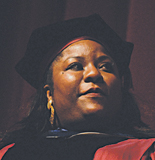 Two faculty members were rewarded for their leadership and excellence at fall convocation in September.
Stacey Floyd-Thomas, (at left) associate professor of ethics and director of Black Church Studies at Brite Divinity School, received the Chancellor's Award for Distinguished Achievement as a Creative Teacher. She has has received student-awarded and faculty-awarded excellence honors from the divinity school, organized the annual Black Church Summit and Power of Black Preaching events and is the founder of the Black Religious Scholars Group.
John M. Thompson III, longtime marketing instructor in the Neeley School of Business, received the Wassenich Award for Mentoring in the TCU Community.He heads the Neeley internship program and during his 28 years in the Neeley School of Business, he has made a difference in the lives of some 7,000 students.

5 questions for ... Susannah Heschel
Susannah Heschel was the featured speaker at the 10th annual Gates of Chai lecture in November. Heschel is an expert on Jewish-Christian relations in Germany during the 19th and 20th centuries. A professor of Jewish studies at Dartmouth College, she also serves on an advisory committee for the U.S. Holocaust Memorial Museum in Washington, D.C. Among her research topics is the study of a pro-Nazi German church organization founded in the 1930s with the goal of removing all positive Jewish references from the Bible.
How can people tell a good interpretation of the Bible from a bad one, and what kind of dangers do bad interpretations pose? There are of course broader implications to religious ideas and to theology – political and cultural but even within a text. … One can read an interpretation of the Hebrew Bible, the so-called Old Testament, that takes a certain kind of approach that then is not repeated when the interpreter turns to the New Testament. But if the Old Testament and the New Testament together constitute for Christians the word of God then both have to be read in the same way with the same approach and not one sort of anthropologically and the other religiously, and they have to be brought together. … Sometimes there are inconsistencies in the rejection of certain aspects of Biblical law and then insistence on other Biblical laws that sometimes are in the same chapter of the Bible.
What is the current state of Christian-Jewish relations? We can't make peace for only one side of a conflict. Both sides have to live in peace. And so too I can't come as a Jew and say you Christians have a problem with your anti-Judaism you deal with it. We're intertwined. So much Christian interpretation of Jews has been internalized and responded to with apologetics, sometimes by feeling really bad, sometimes by polemics. But there is a constant way Judaism is internalized with Christianity and vice versa.
When the Holocaust survivors are no longer with us, how will their story be passed on to subsequent generations? The last survivors are dying and it's a little bit hard to fathom, to believe. I think, though, that the voice is a voice we internalize. The voice shouldn't just be a voice that we listen to on video … but a voice inside ourselves.
Does being a part of an organized religion necessarily lead to the exclusion or intolerance of other groups? There is indeed a fundamental human need to be a part of a group. And groups have a tendency to form over and against something else. … Is there a way that religion can help us overcome that? I would hope so. At the same time we have to distinguish between communities that form and racism.
Can religion help society overcome problems like racism? If the civil rights movement had never existed, I never would've understood the power of religion in undermining racism. There was so much courage in the 1960s. Where is the courage today?

TCU Tomes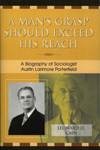 A Man's Grasp Should Exceed His Reach: A Biography of Sociologist Austin Larimore Porterfield
Leonard D. Cain '48
University Press of America
Cain, professor emeritus of sociology and urban studies at Portland State University, chronicles the life and accomplishments of his mentor and longtime sociology professor Austin Porterfield, whom he credits with building the sociology program at TCU. Porterfield, whose pupils included former Chancellor James Moudy, grew up in an impoverished region of Arkansas. During his tenure at TCU, which spanned from1937 to 1966, Porterfield founded and edited the "Journal of Health and Social Behavior."

To purchase: 1.800.462.6420.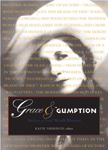 Grace & Gumption: Stories of Fort Worth Women
Edited by Katie Sherrod
TCU Press
From pioneer women to the movers and shakers of the mid-twentieth century, Grace and Gumption explores the lives and careers of the prominent and not-so prominent alike, uncovering a fascinating web of connection to show readers just how bustling Fort Worth was shaped by the distaff side.
The book, edited by Katie Sherrod, is a collaboration of 15 Fort Worth writers, including TCU Press Director Judy Alter. Available at your local bookstore or by ordering at 1-800-826-8911.

Conversation with ... Karyn Purvis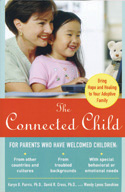 The Connected Child
By Karyn Purvis (PhD) David R. Cross (PhD) and Wendy Lyons Sunshine
McGraw Hill Press
Children who come from "a hard place" need special care to overcome early abuse, neglect or psychological injury, says Institute of Child Development Director Karyn Purvis. The Connected Child holds the answer to helping those children. It contains the wisdom that Purvis and psychology Professor David Cross, associate director of the institute, have gleaned in eight years of research and practical experience with these special children. The first printing of 7,500 copies sold out in two months this summer, and the book is now the fifth most popular purchase in the adoption category on Amazon.com -- a testament to the huge need parents of these at-risk children have.
Why did you write this book?
This book is truly a dream come true for us. We have so many people -- 200 to 300 a month -- asking for help, but before we had the book, we simply couldn't help most of them. Now anyone can get a great deal of practical advice on working with their children. We want to reach as many families and children across the world as we can, and the book is a way to do that. There are translations into Romanian, Chinese and Dutch in the works. And we are actively working with kids in five countries. We are also working on a certification or accreditation course for professionals who work with at-risk children. It's like a door to the world swung open to us once the book was available. We get letters from all over the world and turn down speaking invitations weekly. Right now we have more than a dozen speaking engagements over the next two months to all sorts of groups all over the country and are doing training for judges, lawyers, case workers, CPS workers, teachers, therapists and parents, parents, parents. We are also working in the courts as expert witnesses. Our goal is to train thousands across the world to do what we're doing, and the book is the first step in that. Online training is our next big project.
Who is the book for?
It's for caregivers and parents of the vulnerable or at-risk child. For professionals who work with these kids. For anyone who is involved with a child who suffers from autism, medical trauma, abuse, neglect or even post-traumatic stress from seeing something stressful like Katrina. It's just for any parent really. We have discovered that if you have a low-risk child, a wide range of parenting styles are effective. But for high-risk kids, there a very small window of opportunity where you can help that child heal, and that's what our work is about.
What will parents and caregivers find inside?
They will find what their grandmothers knew, but that as a society we have forgotten because of new philosophies that drive us away from the ancient wisdom of parenting. They will find that the physical touch, eye contact, a mother's lullaby and daddy's strong shoulders are the strongest healers for a child who is at risk. They will find scientific explanations about how those things change the brain chemistry levels and normalize learning. They will learn how to create an optimal healing environment and practical tools for redirecting behavior that will help their child develop to his or her fullest potential. And they'll learn one of the key points: It doesn't matter if you know your child is safe, you have to ensure that your child knows he or she is safe. So you'll learn how to help that child feel safe, which literally will change their brain chemistry and help them heal.
What is the most important thing you've learned since you began this research?
Our greatest insights have been the things the children have taught us about what they need and how to give it to them. Through this, I've learned that there is no child beyond hope or healing. It does take more than just love, it takes insightful, invested, knowledgeable parenting. But I've worked with children who have been through horrific things, ones born with drugs in their system, even a 16-year-old who tried to cut her mother's throat, and I've never seen a child who couldn't be helped, who couldn't come to healing.
The book is available at Amazon.com, Barnes & Noble and other major booksellers.