Looking down the road
As Baby Boomers approach the golden years, are they ready?
By Amanda Hosey '03
Children born during the post-World War II "baby boom" have never let themselves be ignored. Their numbers alone -- 76 million to 78 million -- assure that they will be reckoned with.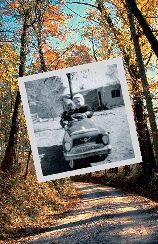 Now these boomers are headed for retirement, and they are expected to have a dramatic effect on U.S. economic and health-care resources.
"No demographic or social trend has had, or likely will have, a greater impact," says nursing Associate Professor Charles Walker.
Walker, a gerontology nurse and boomer himself, defines a baby boomer as anyone born between June 1, 1946, and Dec. 31, 1964. The population is subdivided into early boomers and late boomers, with each group sharing experiences.
"Early boomers remember the 'American Dream,' " Walker said. "They lived in a time of political optimism and a thriving economy. Late boomers, however, remember political cynicism, scandals such as Watergate and a strained economy that included waiting in lines for gasoline with their parents."
Walker has taken a long, scientific look at several concepts regarding boomers' preparedness for the challenges that come with aging. He calls it their readiness factor.
"Readiness refers to the cognitive and emotional forces that must be in place in order for a person to master a developmental task," he explained.
As boomers approach the benchmark for retirement (the oldest members of the generation will turn 65 in 2011), Walker's study lists three criteria for determining their readiness: fearlessly dealing with uncertainty, accepting physical change and doing what's possible to prepare for the future.
"When it comes to facing uncertainties, young, financially secure, married women are most adept," he said. "Ethnic minorities, particularly African Americans, are best able to accept physical changes that come with age. Effectively dealing with physical changes involves the ability to unite the youthful self with the aging self."
Walker believes that women who hold advanced degrees are the boomers most likely to do everything they can to prepare for aging in mid-life. "Research indicates that these individuals place high priority on concerns like nutrition, exercise, taking prescriptions as directed, nurturing relationships and retaining retirement accounts and additional life insurance."
Men and women approach aging differently. For women, menopause is an undeniable sign that they're entering a new phase. "This may explain why women are able to be more ready," Walker said. "They approach aging with a 'zealous patience'; they're willing to await the inevitable."
Men, on the other hand, perceive aging more conceptually, "as an event that will occur in the distant future," Walker said. But men who live to be 65 or older "experience more feelings of personal efficacy than their female counterparts."
Overall, he said, research has shown that "chronological age is not a predictor of aging readiness, but gender and ethnicity are."
Understanding aging readiness should help researchers more accurately predict health outcomes and hopefully help society handle the growing nursing shortage in the next few decades.
"Aging boomers will put a major strain on health-care resources," he said, "heightening the need for more health-care providers."
Contact Walker at c.walker@tcu.edu.
Life in the little house
Even after 137 years, Laura Ingalls Wilder has a few lessons for us. Luther Clegg wants to share them.
By Jaime Walker '02
Luther Clegg didn't discover Laura Ingalls Wilder's Little House on the Prairie books until one of the Muleshoe 6th-graders he was teaching in 1957 raved about them. That single glowing endorsement sparked such deep interest that countless others have benefited since.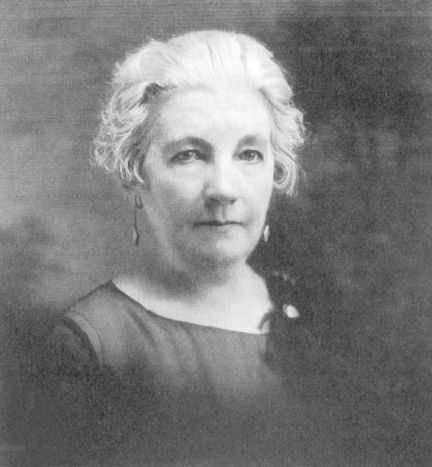 Clegg, who taught children's literature courses at TCU until his retirement as Emeritus Professor of Education in May, immersed himself in Wilder's stories, and since 1957, the author's life has become a passion. Clegg is a foremost Wilder myth-breaker, carefully deciphering the differences between Laura (the lead character of the popular children's books), Laura (of the television series) and the real Laura -- the wife and mother who at age 65 penned memoirs to market as children's fiction.
"I think I was drawn to Laura for several reasons," he explained. "But what I have learned over the years is that there is something about her experience that resonates with all of us in some way, even if the life we live is dramatically different than it was back then."
As number 12 in a line of 13 brothers and sisters, the 70-year-old professor's early life in Fisher County in West Texas wasn't far from the rural environment Wilder vividly depicts. He remembers heating a brick in the wood stove so he could warm his feet during the bus ride to school, which took more than an hour.
But contrary to what many of the children he talks with seem to think, Clegg was not the author's contemporary. His father, however, was born in 1873, just five years after Wilder. And the stories Joseph Frank Clegg told did mirror the book to some extent.
Childhood memories aren't the only thing that motivated Luther Clegg to devote his adult years to researching Wilder. What drove him in the 1970s to spend family vacations touring the places where she grew up, raised her family and lived happily with her husband for more than 60 years went deeper than that.
"At the heart of it I want people to understand the life she led," he said. "I want their appreciation to go beyond what they see on TV or read about. I want them to learn more about Laura Ingalls Wilder the person."
Clegg's journeys took him to rural towns throughout the Midwest. With each stop, each new fact, his enthusiasm grew. He has made more than 150 presentations so that others will know the woman behind the books.
"In a society full of television images showcasing violence, crime and sex, understanding more about Wilder and the times in which she lived can help the young people of this generation find some of the morality and sense of purpose we seem to have lost over the years."
Clegg, who also documents the history and traditions of one-room schoolhouses, said the two passions mesh with his personal experiences. His mother attended and taught in a one-room schoolhouse similar to the one Wilder describes in her books.
Many of the people he interviewed for his 1997 book, Empty Schoolhouse: Memories of One-Room Texas Schools, remember the early 1900s with astonishing detail. There are lessons to be learned from their tales -- ones that could, according to Clegg, begin: Life was hard. We lived off the land, did our chores in the early morning hours or evening, walked two miles uphill to go to school all day and then came home to work some more.
"The real lesson might be that life is too short to take what you have for granted," he said.
"Laura did not start writing her books until the end of her life. Many of the early stories she tells must have been from memories of her parents' explanations because she would have been only 2 or 3 years old at the time. She finished in 1943. She was 76. Some say she originally intended to write about her adult life experience, but when she got down to it, childhood was just too interesting."
Clegg said maybe that's why Wilder's books are so universal. Maybe that's why when he presented at the National Cowgirl Museum Hall of Fame in February to commemorate Wilder's 136th birthday, the place was packed. But whatever the reason, one thing is clear about his long-running love affair with the author's life:
"I have received tremendous personal benefit from getting to know more about her. We make the world a little bit better each time we learn to care for our history, embrace our tradition and remember the past as we look forward."
Contact Clegg at tcumagazine@tcu.edu. His book is available through Amazon.com and local bookstores.
Fashioning an education
Fashion merchandising majors step out with their designer shoe forward.
By Amanda Hosey '03
TCU fashion majors seem to have the franchise on glamorous internships. They spend their time wrapped in the hottest and sometimes most innovative design and fashion shops in the world. They study under heavy-hitters like Chanel and Escada. They spend their days at Neiman Marcus, Nordstrom or the Gap. You might say they have a "ramped" up education.
And it's all required. Students in TCU's design, merchandising and textiles department must enroll in an upper-level course that takes them, literally, around the country as interns in the fashion industry.
Each year nearly 60 fashion students find these internships because their professors are so, well, fashionable. And well-connected. Sally Fortenberry, faculty internship coordinator and former chair of the department, seems to know everyone in the industry, and that opens doors to internships at Pier 1, Neiman Marcus, Harolds, Ralph Lauren Children's Wear and Nordstrom locally; Foley's and Garden Ridge in Houston; Nordstrom, the Gap, The Buckle and Talbot's in Chicago; and Liz Claiborne in Atlanta. And the list goes on.
For some, the ultimate destination is the Big Apple, where this summer eight students found themselves dressed up at top dogs Moschino, Gaulthier, DKNY and Jeffery of New York, one of the hottest retail boutiques in the city these days. Jeffery caters to celebrities and many consider it the center of a new SoHo. In the big city the students extracted lessons as they promoted fashion through public relations and fashion merchandising.
This type of experience is essential. When a fashion editor from a commercial or trade publication requests certain pieces from the collection for a photo spread, these students are responsible for bringing in the collection, inventorying and photographing it, and filling the request. Then they ship the pieces to the magazine and follow up after the shoot, Fortenberry said. "The idea is to get the brand seen in as many places as possible."
Promotion interns help organize and run preseason shows for fashion editors. This summer's interns found models and put pieces together for an in-house showing of their designers' spring '04 lines.
Merchandising interns deal with logistics and sales. Senior Aimee Blevins interned for the senior account executive for designer Donna Karan's menswear line, DKNY Men. The Edmond, Okla., native said that living in New York was a "culture shock" but that she has grown to love the energy of the city. The internship has given her "a great handle" on what it's like to work in the real world.
"I firmly believe that I have grown as a person, as well as improved skills I already possessed," she said. "The best learning experience for me was participating in market, which is when DKNY presents a season's collection to different buyers from all over the U.S. and Canada."
During market, Blevins helped set up the showroom, assisted the executives during their appointments, helped with model fittings ("a definite perk") and even helped present an appointment toward the end of market.
"Having them ask me to show an appointment was a huge compliment, as it showed trust and confidence in me from the executives," she said.
Blevins was able to land her internship because of the unique relationship TCU has developed with the companies. Fortenberry said that New York internship sites continually ask for TCU interns "because of their positive attitudes and enthusiasm."
Part of the reason the program is so successful is because the students establish objectives they need to meet while there. Fortenberry then follows up during the 10-week internship with a personal visit to the store, a practice not typical of other programs. "By having specifics they want to learn, the students get the best, most well-rounded exposure to that organization," she said. "Our internship program is designed to provide a win-win situation for the students and supervisors.
"We want all involved to benefit from the experience."
Contact Fortenberry at s.fortenberry@tcu.edu.
Top