Related Articles:
Our Grand Gridiron | Amon Carter Staidum through the years | Memorable Games
The Next 75
Our grand stadium needs an update -- and here's what we ought to do
By Brian Estridge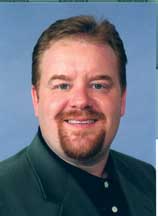 The old fella has seen his share of events. From football games to pep rallies to concerts to community gatherings, Amon G. Carter Stadium has long been the centerpiece of the TCU campus, and now that centerpiece is ready for some updating. For 75 years, he has watched over the Horned Frogs, providing a safe haven for the Frog friendly and the time has come for us to pay him back for all those years of shelter.
The challenge in today's world of intercollegiate athletics is to keep up with the Jones' and TCU has answered the call in recent years. In our current society, it is often more about style over substance and fad over practicality, which is what we are up against. Updating a stadium whose style has withstood the test of time and preserving the history and heritage that ACS has come to symbolize while bringing in the amenities and modern conveniences of today is not an easy task. But, I have learned that you do not challenge the Horned Frog family by saying something cannot be done; that is when it responds and answers the call.
The anniversary of ACS got me thinking. Since it is, and has been, the centerpiece for the campus for so many years, and if we are going to spend the dollars necessary to update it, shouldn't more people benefit from it? Shouldn't we show it off for more than six home football games and the Fort Worth Bowl? Let us all agree the stadium needs upgrading and that the charm and character that has served us well for so many years has to be preserved. At the same time, let us also agree that more people should benefit from our showcase.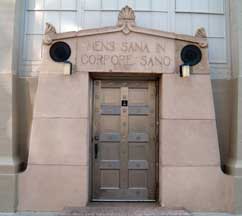 One of the proposals bandied about may just be the answer. Of course I would tell you the press box is priority number one. It is outdated, hot when it needs to be cool, cool when it needs to be hot and not very functional. Couple that with the desire to include some luxury suites in the upgrade, and a new facility replacing the current press box could be dynamite. Whether or not it rests in the same location is a decision for the engineers and designers.
Now, let us take it a step further. When we upgrade the press box and develop luxury suites it should be done with the intention of ACS becoming a facility that can be used year-round. That is why I like the idea of creating a conference center feel around the development. Once football season is over, campus and community organizations and corporations could use the facility for meetings, off-sites and retreats. It could be just what we need to expose a larger audience to TCU football.
It would feature the most spectacular view of Fort Worth, not to mention provide ample parking in the off-season. It is a chance for us to maximize our resources with a full-service kitchen, breakout rooms and banquet facilities in addition to press facilities and luxury suites for game-day use. ACS would be a light and airy place that is inviting, much like the John Justin Athletic Center, Dee J. Kelly Alumni and Visitors Center, the Campus Recreation Center and the residence halls on campus. But different than those, it would be exposed to all of the community, making it the "front porch" for TCU athletics.
I can see it now, as they make their way on the new wider, brighter concourses with expanded concessions and restrooms; current Frog fans can swell with pride on game-day; the visiting media overwhelmed by the press facilities after arriving for a game. Add to it a chance to impress future Frog fans year-round and I say get it started!
Brian Estridge, the Voice of the Frogs, looks forward to TCU's debut in the Mountain West Conference.