Starpoint's 40 years of teaching and training
By Nancy Bartosek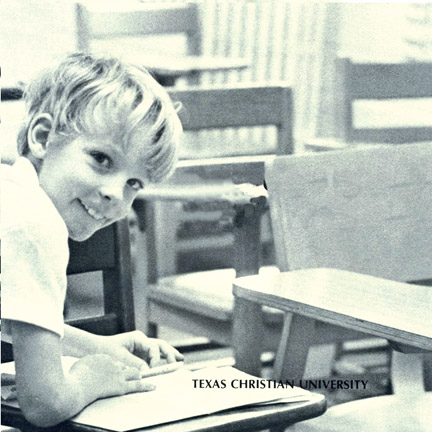 The boy who inspired the creation of Starpoint at TCU never attended class here. But after the bright young lad found the educational help he needed at the Starpoint School in New York City, his grandparents, M.J. and Alice Neeley, convinced director Marguerite Slater in 1966 to close her New York program and open a new Starpoint School at TCU.
Thus began 40 years (and counting) of a special academic laboratory school where TCU education students practice what they learn in class, and where, since it opened, thousands of children with learning differences have overcome their unique challenges.
"Starpoint is currently the only lab school in the nation for children with learning differences," said Marilyn Tolbert '96 (MEd '00), director of laboratory schools. "Our primary mission is as a training and research site for TCU students, but an important outcome is the positive attitude the children get about school through our individualized academic program."
The first classes were held in the old Speech and Hearing Clinic building, where the Moudy Building is today, before moving to a remodeled wooden structure behind the Sid Richardson Building in 1967. In 1978 the school moved into its current home on Stadium Drive.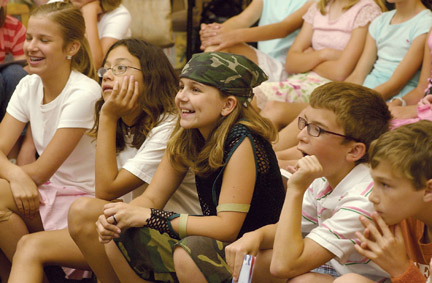 Today Starpoint serves children ages 6 to 11 who have learning differences and/or attentional deficits that interfere with academic progress. The goal is to give them the tools they need to join mainstream classrooms.
The 65 kids enrolled each year reap the benefits of more than 3,500 volunteer hours, which come from 32 TCU education majors and students and faculty from the departments of art, dance, kinesiology, psychology, social work and speech pathology. In addition, international students from the European Teacher Education Network train at the school.
"Starpoint reaches both the future educators and the children at a critical juncture in their lives," Tolbert said. "The children need educators who can help them learn according to their individual styles and TCU's students benefit from the opportunities available to teach children with learning differences."
For information: www.starpoint.tcu.edu or 817.257.7141
Comment at tcumagazine@tcu.edu.