Power Players | Eddie Bernice Johnson '72 | Energy shortage in 1979

Environmental Defense Fund
Four decades ago, one of the first attacks in the modern environmental era was launched with a ban on DDT. The accomplishment by a handful of scientists on Long Island demonstrated how individuals can effect societal change. The group incorporated as the Environmental Defense Fund in 1967.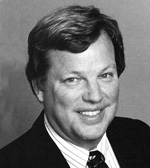 The scientists' approach was novel -- they teamed with a lawyer and went to court on behalf of the environment. Their efforts led to a nationwide DDT ban and the birth of modern environmental law.
Soon they added economists, engineers and computer analysts to find ways to help the environment without harming the economy. In the process, the EDF became one an influential environmental advocacy groups with more than 500,000 members and more Ph.D. scientists and economists on staff than any similar organization.
The Texas regional office, headed by Jim Marston '75, was founded in 1990. It works for cleaner air, combats global warming, helps rare wildlife recover in Central Texas and restores healthy fisheries in the Gulf of Mexico.
More at www.edf.org