Splash Page | First Person | Women's Hoops | Men's Hoops | Soccer | Volleyball | Brian Estridge

Time to check your
commitment level

By Brian Estridge,
Voice of the Frogs
When the fans started to file into Lavell Edwards Stadium an hour before kickoff on a perfect Thursday night in November in Provo, I noticed something. They were all decked out in the same attire.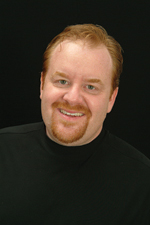 Wearing the colors of the home team is nothing new. Heck, most of you sport purple on game days in Fort Worth. But this was different. It was the exact same shirt on all 64,246 people. It was a sea of navy.
I asked a BYU official what was going on. Did I miss something?
I wrote in this space a couple of months back about annual themes that coaches use to inspire their teams. Some work, some don't.
BYU's works perfectly. Fully Invested. It works not because they won the Mountain West again with no losses and are in the Top 20. Not even because of football players or coaches.
It's about the fans. Fully Invested. They don't just wear the shirt, they live it.
They come early, stay late, yell loud, bring their families and wear navy.
They are fully committed to the BYU program. And guess what, they're being rewarded.
They know that good things come when everyone is pulling on the same rope. They remember winning a national championship and Heisman Trophy.
Don't you think it's time for you to do the same for the Frogs?
Commit to making every game next year in Amon Carter Stadium. Commit to following the Frogs on the road a couple of times during the season. Commit to yelling loudly and standing to cheer next year's team. Commit to wearing purple.
Commit to TCU, fully invest, and be offended when Amon Carter Stadium isn't sold out in October.
Who's with me?
You may just walk away feeling like the 64,246 did on that Thursday night in Provo, like you just doubled your investment in one night!





Brian Estridge is the play-by-play voice of the Horned Frogs. Write to him at b.estridge@tcu.edu.
Comment at tcumagazine@tcu.edu