Study Abroad | Business | Liberal Arts | Writing Center
| Science/Engineering | Briefs | Object Lesson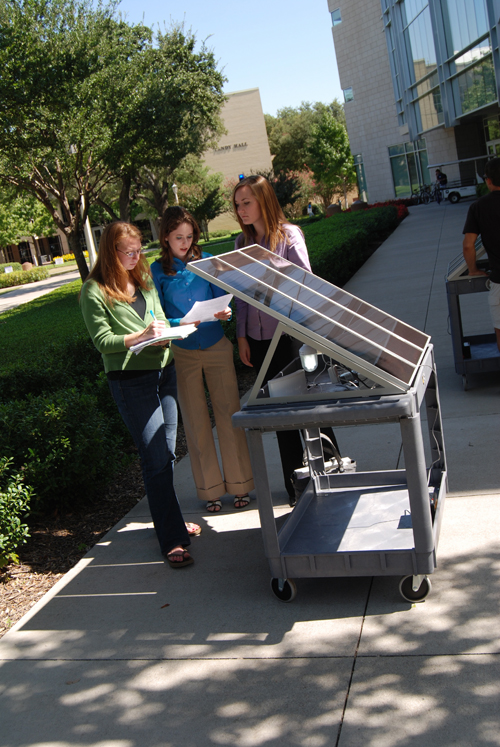 Students get charge out of solar carts

Using solar energy to power minds — and various electronics.

By Kathryn Hopper
As the nation looks for ways to cut its energy dependence, sociology Professor Keith Whitworth asked students to find out what they could power by harnessing the sun.
He partnered with engineering Professor Bill Diong and assembled nine solar carts -- each powered by three solar panels hooked into a 12-amp battery. Senior engineering student Nathan Smith spent much of his summer assembling the carts, which cost roughly $350 apiece.
Students in Whitworth's class were challenged to see what they could power using the panels instead of plugging into an electrical outlet.
Students were able to plug laptops into the carts and used them to sign up people for TCU's "Live Green Pledge" prior to the Stanford football game and at a recent farmer's market held on campus.

Comment about this story at tcumagazine@tcu.edu.