Modern Dance | Nutritional Sciences | Environmental Science | F.R.O.G.S. for our future |
Nursing | International Studies | TCU Press | English | Business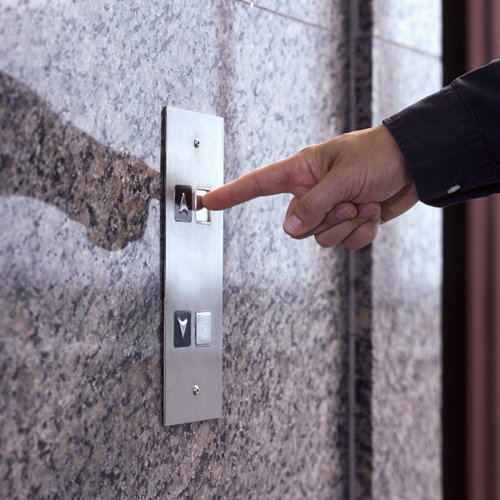 For hire
Teams of MBA students get practical experience, companies get talented help.
By Rachel Stowe Master '91
Neeley is putting theory into practice. While MBA students have been involved in ad hoc consulting projects for years, in spring 2007 the business school launched a formal program: Neeley & Associates Consulting, an MBA class that combines coursework with real consulting projects.
The spring class consisted of 22 MBAs who formed six groups to complete consulting work for Amon Carter Museum, Calloway's Nursery, D/FW Airport, Half Price Books, Midmark Corporation/PSS World Medical and Rassai Interactive.
The spring 2008 program includes 20 students divided into five teams. Each team provides about 200 hours of consulting work.
"There is a consulting specific, practical curriculum that is heavily front-end loaded in January," said Ed Riefenstahl, director of experiential learning for graduate programs. "Each team also has a faculty or staff subject matter expert who will provide up to five hours of resource time to the team."
This year, each team will also have a principal – a second-year MBA student who served as a Neeley consultant last year. In addition, TCU alumni from Accenture volunteer time at the beginning of the project as the MBAs formulate their plans.
When students finalize work at semester's end, professional consultants from other firms volunteer time to review the final products and presentations before delivery to clients. Client fees are "extremely reasonable" and students are assigned to projects based on their interest and experience, Riefenstahl said.
Of course ad hoc projects will continue, but the MBA program wants to continue growing Neeley & Associates Consulting.
"I look at the benefit in three ways. One, the students get practical experience and show what they can do," Riefenstahl said, noting there is an official Neeley & Associates seal for students' resumes. "The client gets value for their investment of time and money in fulfilling a need they have. And TCU benefits because we're building relationships with the business community and looking to develop long-term relationships with the organizations we work with on projects."
From the spring '07 class, one Neeley consultant was hired as an intern with the client to help implement the team project."
For information: e.riefenstahl@tcu.edu or call 817.257.7531.
Comment about this story at tcumagazine@tcu.edu

Neeley notes
High marks
The Neeley School of Business rose to No. 32 out of 196 schools in the BusinessWeek rankings of U.S. undergraduate business programs. Neeley ranked No. 39 last year.
Neeley ranks 4th for Return on Investment for private schools, the highest ranking undergraduate business school in Texas, and 10th for Hardest Working Students, again the highest among Texas undergraduate business schools. Finally, TCU's business school ranks 33rd for undergraduate internships.
Neeley also received the following grades:
Teaching Quality: A
Facilities and Service: A+
Job Placement: A
Best customers
A company's best customers aren't always the ones who buy the most. A recent study by Robert P. Leone of the M.J. Neeley School of Business found the most valuable customers are the ones providing good word-of-mouth. Instead of relying on mass marketing, the study found businesses would be better served by encouraging existing customers to recommend the product or service to their friends, family and business partners. "The more targeted a company's marketing is, the more efficiently they can spend their marketing dollars," Leone said.
The upside of bad bosses
Having a bad boss doesn't have to bring down an entire office. A recent study in the The Leadership Quarterly revealed that workers are more effective when they agree about their boss – good or bad.
"Even with an ineffective leader exhibiting demotivating behavior, consensus among (workers) helps buffer the leader's negative impact," says the co-author of the study, Michael S. Cole, with the Neeley School of Business. "They can bond over it and laugh about it."